Coco Rocha was in this month's Flare Magazine, and I almost didn't pick up the mag because of the way that she looks. Without the powerful eyes (they look almost squinted in this cover) Coco doesn't look like the strong woman that she is, and I wasn't interested in the editorial that would follow this.
But, Coco doesn't disappoint, and the images inside are actually worth a scan – this is how I like my spring beauty.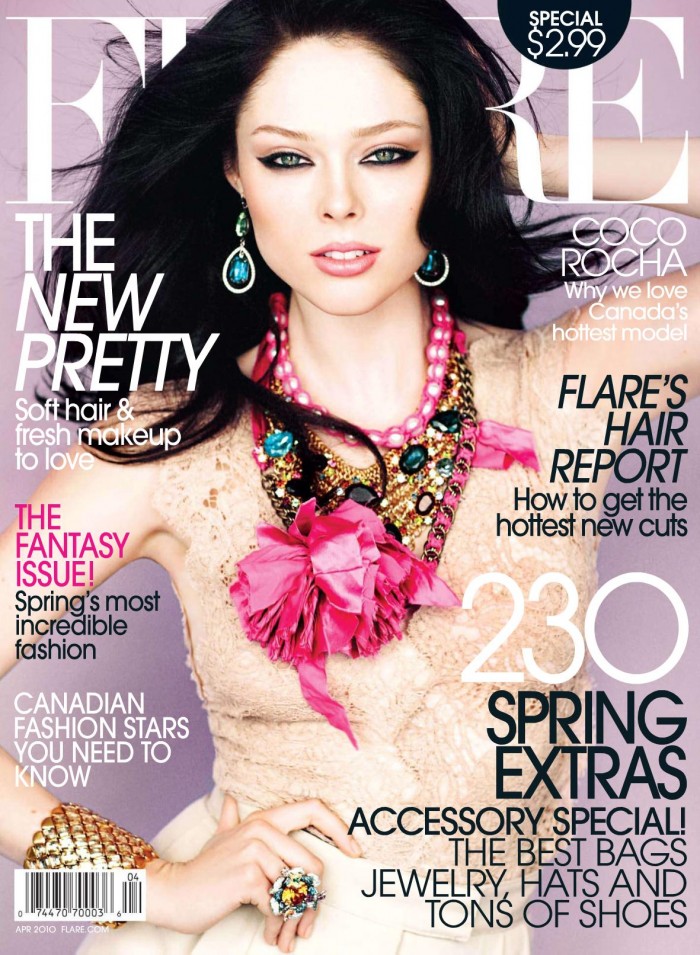 I love the image below: it's sweet and playful yet mature all at the same time. Expect to see lots more gold eyes this summer.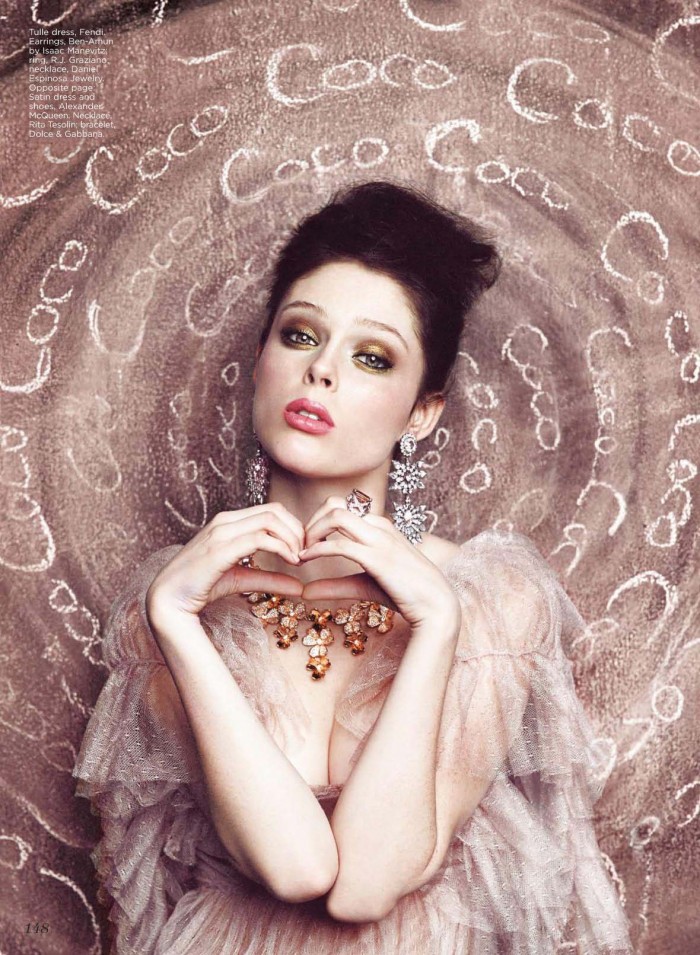 This is more the Coco that I'm used to seeing!