Spoiler alert: it's not totally free of the white residue but it does blend into my black hair super easily and it smells like nice perfume not hair product, which is perfect because at least a little part of a dry shampoo's job is to make your smell better and not let everyone know that you didn't wash your hair that day.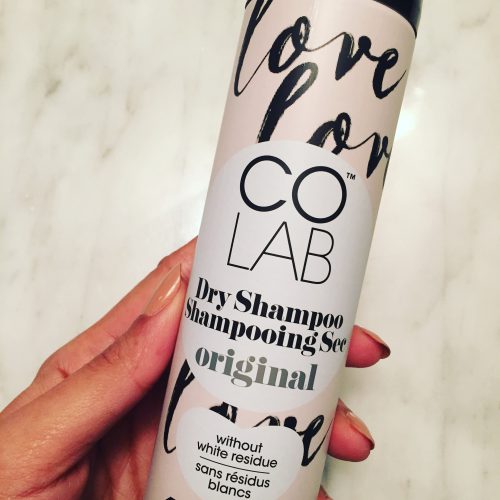 The main ingredient in Colab's shampoo is aluminium starch which is sometimes in skincare too.  The effect of the starch is to absorb oil, which it does really well, and give a matte effect but feel silky on skin.  It's often in matte sunscreens. It's also clear so it really is an awesome ingredient. And it works well in this dry shampoo, because although the initial little puff you might spray will be a touch on the white side, you can rub it in easily to dissipate the residue.  I like to spray this in places where I'm not parting my hair so it doesn't show but still absorbs some of the oiliness.
Pick it up at drugstores.