My all time favourite lipstick colour is MAC's Ruby Woo ($18).  When I wear it, I get stopped in the street and people ask me what colour it is.  It's that amazing.  It's just the absolute perfect shade of bright red (MAC describes it as: "very matte vivid blue red") and it goes well with lots of skin tones.
What makes it even more amazing is the formula.  It's a Retro Matte finish, meaning that it's supposed to resemble the very dry red lipsticks they used in the '20's.  The lipstick goes on very smoothly but then definitely sets and stays put for a long time.  It's pretty amazing.  Ruby Woo has a cult following because the combination of colour and formula makes it the kind of red lippie that you just can't find anywhere else.
And because it's time, MAC's new Retro Matte line will introduce SEVEN NEW LIPSTICK COLOURS in the same formula.
Here are the colours in the new Retro Matte collection: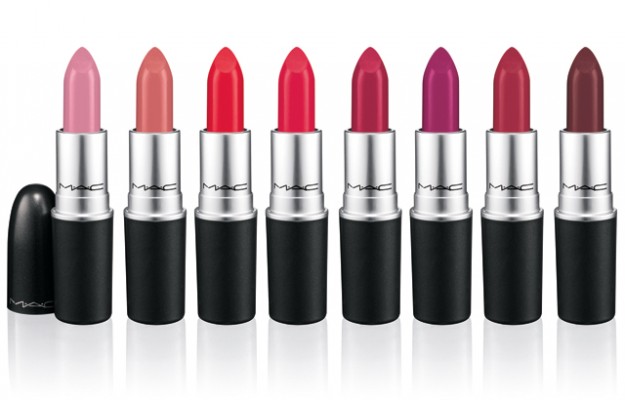 Steady Going light pink matte
Runway Hit light nude matte

Dangerous orangey red matte
Relentlessly Red bright pinkish coral matte
All Fired Up bright fuchsia matte
Flat Out Fabulous bright plum matte
Ruby Woo very matte vivid blue red
Fixed on Drama rich wine matte
All the colours are permanent.  I want to get my hands on pretty much all of them… except of course Ruby Woo, because I already have that one!  A really nice matte formula is hard to find (my other favourite is by Rimmel, actually) and I think this is a nice collection of colours that should be in everyone's kit.
The collection also has new Pro Longwear Lip Liner colours ($23).  The entire collection is on counters September 12th.