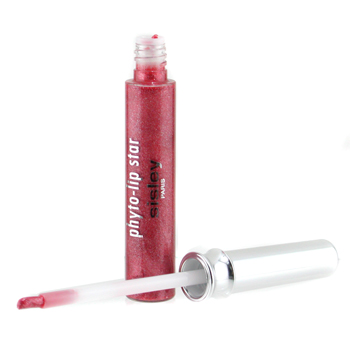 I don't think that I've ever received as many compliments on a lip gloss as I have when I wear my Phyto Lip-Star lipgloss.  It's so sparkly, and I usually don't go for sparkly glosses, but this one is such a pretty colour that I can't get enough of it.
The colour I have is Sparkling Topaz which is kind of a perfect colour – it's a mix between a bronze and a pink and it warms up your complexion like nothing else.  There are tons of other colours available too, including a clear/white colour that would layer on top of any lipstick.
The gloss is moisturizing and non-sticky as well, which makes it so much easier to wear throughout the day or put on top of lipstick.
This is the first Sisley product that I've tried, and I am seriously impressed.  This isn't a new product and it's pretty amazing.
Sisley products are sold at Holt Renfrew stores throughout Canada.