Check it out: it's my Conair Unbound Hair Straightener and Curling Iron in 1!  Honestly, I normally curl my hair with my hair straightener so I was super excited to get this and it did not disappoint.  The outside of the Unbound are round, and the inside is flat.  You can set this to "curl" or to "straighten" and that will activate either the outside or inside of the iron.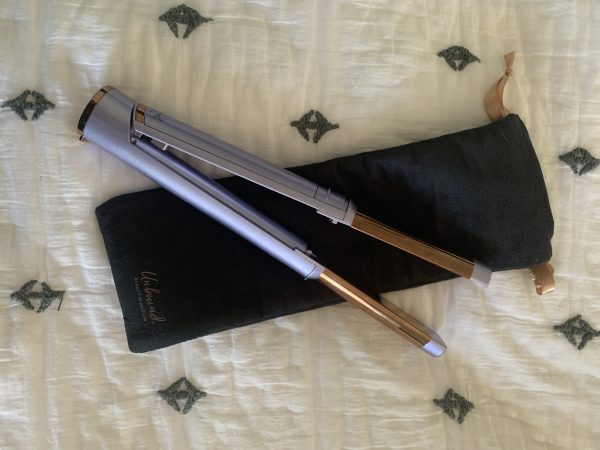 The best feature of this is that it's completely CORDLESS!  You just need to plug it in to charge it and other than that, you don't need to plug it in to use it.  You charge it for 3 hours when you first get it (using a USB charger) and then you can use it for about 3 months.  It stays hot for about 15 minutes at a time, which is more than enough time for me to use it on my hair and make some loose curls.
The cordless feature and the USB charging makes it perfect to keep at your desk or throw into your bag for travel and that's what I'm going to be using it for.
There are also 4 heat settings with this styler and I'm using the lowest one which is 280 degrees Fahrenheit but the hottest is 400 degrees Fahrenheit.
I liked the titanium plates of the Unbound but they're not the floating kind like my regular straightener and so I kind of feel like this grabs on to your hair harder than usual. That being said, the pros outweigh the cons, and I was still able to get nice curls using this.
Get it on Amazon, and it's on sale right now for about $80.