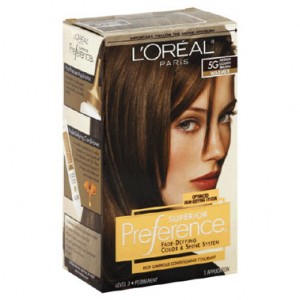 I love using at-home hair colouring kits because they are cheap and since I colour my hair one shade anyway, I can do it easily with the kits.  I've had hit and miss results with the kits, and have noticed that for the most part semi-permanent colour doesn't really work too well with my hair.
Consumer Reports recently tried ALL the different brands and kits out there and rated them.  They found out that Clairol Textures and Tones, L'Oréal Paris Superior Preference performed the best!  I haven't tried either of those, but I definitely want to now!  I do know that Superior Preference needs to be left in your hair for 30 minutes and that's why I'd rather use Clairol Perfect 10.  I'm interested to know what makes Superior Preference that much better.
Here's a video about the whole article:
You can become a subscriber and see all the ratings on the Consumer Reports website.