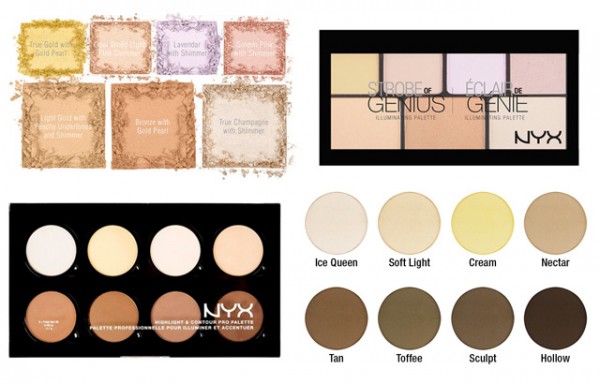 Now, you don't have to spend a fortune on well-made highlight and contour palettes, thanks to NYX which is now sold at Shoppers Drug Mart.  Check out my reviews of the two new palettes from NYX and which one I favoured.
The number one problem with most contour products is that they're either not pigmented enough, or they've got shimmer in them instead of being totally matte.  Leave it to NYX to solve all that for us.
NYX has two palettes that are amazing if you want to try your hand at sculpting your face: a Highlight & Contour Pro palette, and the Strobe of Genius Illuminating Palette.
Let me start with the Highlight and Contour Pro Palette because, quite honestly, it's my favourite.  Check it out below.  There are 4 highlight colours, and 4 contour colours.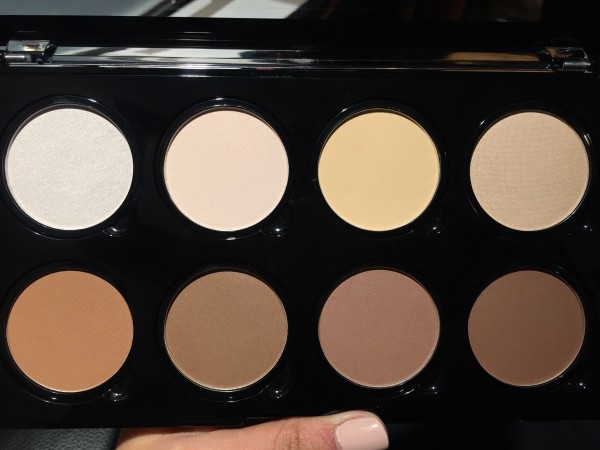 Of the highlight colours, two are shimmer, and the two middle ones are matte.  I found that I could wear all the colours on my medium-toned skin.  The yellow is brightening, the cream was great for under my eyes, and the shimmer colours were perfect for highlighting the top of my cheek bones without making it look like I was covered in sweat.  I love how finely-milled these powders were and that they were so pigmented.  A little went a long way, and I made sure to blend everything with a huge fluffy brush.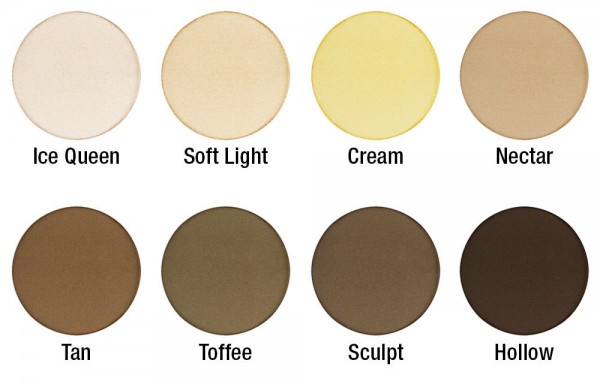 The contour colours are all matte, and need to come with a warning!  They are SO pigmented that I would recommend using a smaller brush and tapping it gently into the powders before lightly applying where you want to contour.  My favourite is the greyish beige brown beneath the yellow and I think it's a colour that will suit a large number of people.  I used the browns more to contour in the crease of my eye, and the darkest brown was great to fill in my brows!
This is a versatile contour palette and it's perfect for a beginner because you can get a sense of what you really want and experiment with different colours.  If you're more experienced with makeup, then I think you'll really like using all the highlighting colours.
Also! The colours are refillable, and if one shade runs out, you can get a refill of it!  Did I say that this palette is versatile?!  It's versatile!  Love it, they thought of everything.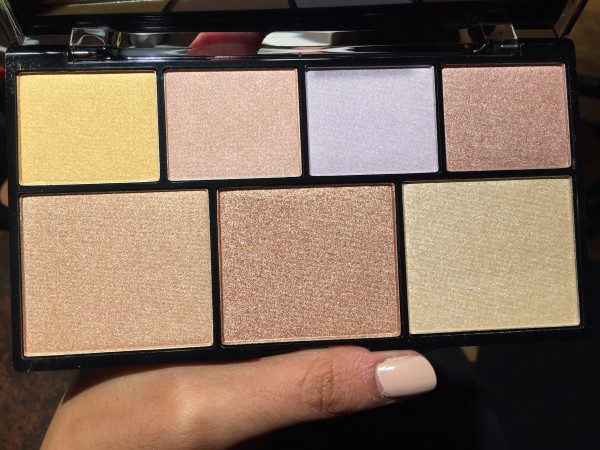 Lets move on to the Strobe of Genius palette.  This palette is definitely for "strobing" and not just highlighting.  That means you want light reflecting off the very high points of your face – the tops of your cheekbones and maybe the tip of your nose.  Personally, I found that I couldn't really tell too much of a difference between all the different strobe colours.  Most of them wore very cool and had a slightly silvery iridescence and I wasn't a fan of that.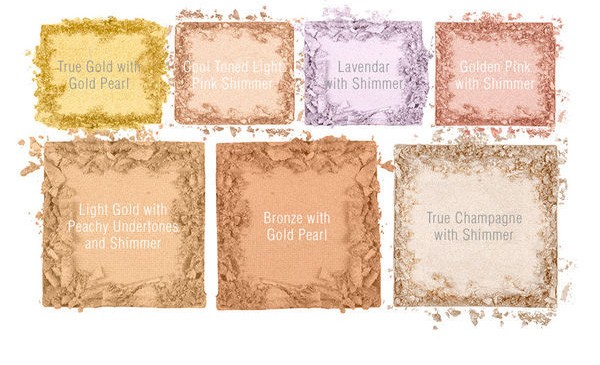 Unlike with the Highlight and Contour palette, I really didn't get a lot of use out of all of the strobing colours, but I did like that I could use them as an eyeshadow, and they wore very well when I did that.
The colours are super smooth and blend effortlessly.  There was no fall-out when I used them, and I could make them look natural.
If, however, you want to color correct, or like to match your strobing to your eyeshadow look then this palette might be for you.
I've already said that the Highlight and Contour Pro palette is more for me, and it's one that I'd even travel with.
Each palette is $27 and available online or at Shoppers.