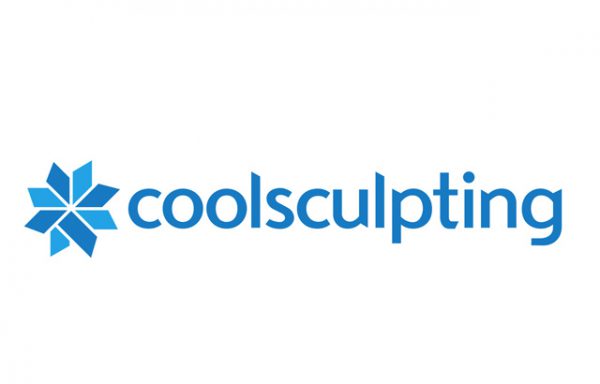 If you've ever wanted to target a problematic part of your body that seems to accumulate fat, you know how difficult it can be to target it with just exercise and diet. I know that I've worked out diligently for years and still have areas that I just can't seem to tone.
Well, now the easy way to get rid of unwanted fat in targeted areas is CoolSculpting. I went to Sante Medical here in Calgary to find out all about it. No, I didn't have a procedure – they can be from $500-$700 per session, but I did see some before and afters of people that I actually know, and yes, this actually works.
CoolSculpting is non-surgical, but instead it freezes the fat cells in the areas you choose, and then your body naturally washes them out of your system. Because you've gotten rid of the actual fat cells in the area that was targeted, there's a good chance that the fat won't come back – unless you gain a great deal of weight. CoolSculpting works by sucking the flesh into a special device that applies an intense amount of cooling to it. It cools the area for 2 hours so that the fat cells are actually frozen.
The entire process is scientifically proven to work, and results are permanent.
Here's the machine that the treatment is done with.  It looks big, but it's actually pretty quiet. (And yes, that's me taking a picture of the machine.)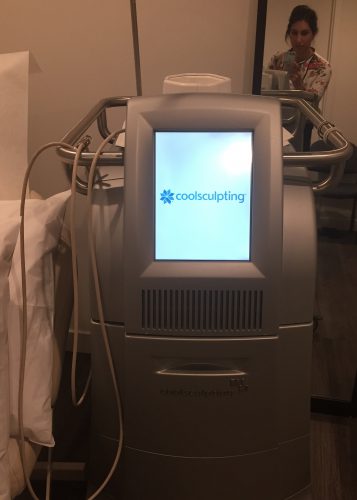 And here are the devices that the treatment area gets put into for the actual cooling.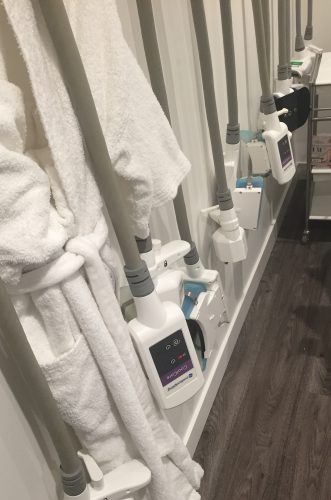 Here are the difference sizes of treatment available.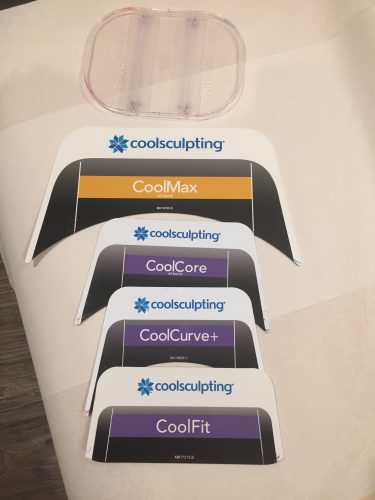 There is mild discomfort – your skin gets tingly and numb, and it needs to be massaged after the treatment. But aside from that, there's no down-time and you're back on your feet after the treatment. The fat isn't gone right away, but gets expelled out of your body over weeks, and should be gone after about 6 weeks. You'd need more than 1 treatment to get rid of most of the fat, but people often see results after the very first treatment.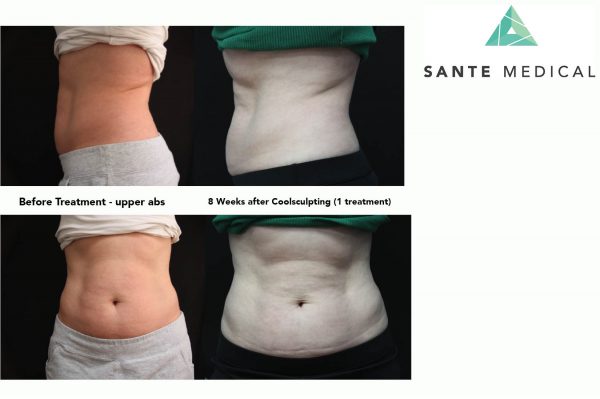 These before and afters are from Sante Medical – they offer the procedure and have done for years, so if you're interested in it, give them a call!
Sante Medical
1451 – 14 Street SW
Calgary, AB T3C 1C8
Phone: 403 245-8008