Whenever I straighten my hair with my hair straightener, I always curl the ends, so I figured, why not get a new curling iron so that I can get more range in the way that I curl my hair.  So, I got a Corioliss .7″ Curling Wand from Misikko.com.  Now, Corioliss is known for their ceramic flat irons (you may have seen their kiosk at your local mall, and at one time, they had the best flat irons out there) but they also sell curling wands.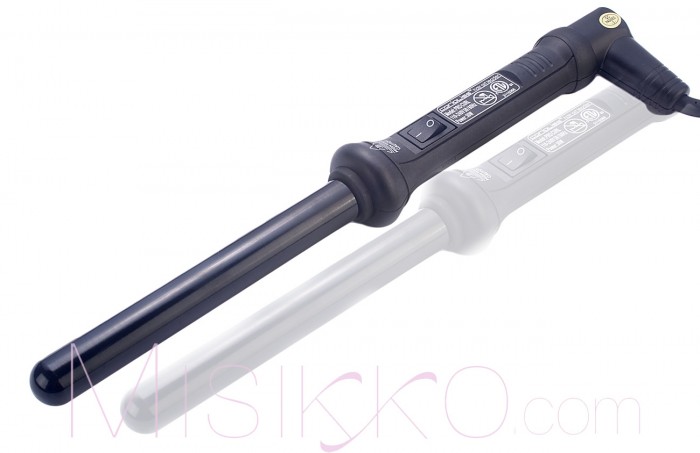 You can see from the picture what makes a curling wand different from a curling iron: there's no clamp to put your hair in. This is the next generation of hair curling. Most hair dressers suggest not using a clamp anyway because your hair is liable to get damaged in it and you'll have more breakage that way.
Now, I know that this is supposed to be the best curling item ever, and even my hair dresser uses it and swears by it, but I just couldn't curl my hair as easily at home.  The problem mainly lies in getting the ends to curl smoothly.  It's really hard to do, though this curling iron does do messy beachy waves really nicely.
The other thing that I don't like about the iron is that there's no light to show you that it's working when you plug it in and turn it on, and there's no heat control which I think is a must these days.
The Curling Wand retails for $99 on Misikko.com