I'm having a bit of a moment with primers, correctors, and skin perfectors.  I love the idea of them.  Fixing imperfections on your skin before layering on foundation and concealer, so that in theory, you have to use less of everything.  But the problem that I'm having is layering them with everything else I need to use.
After I wash my face in the morning, my vitamin C serum is the first thing I use.  After that I guess I could use a corrector, but I'm going to be using a sunscreen on top of that too, and this is when I find that things get to be too mucky or just too much product.  Once I start rubbing in the sunscreen, I'm essentially messing up the perfector or corrector that I've just set.
So I've decided that these perfectors, correctors, and primers are my special products – those that I'm going to use for special occasions.  
First, meet Dani, part of Dr. Lancer's skincare brand.  The bottle is a beautiful rose gold, so I thought that the liquid inside would be a rosy gold, but you can see below that it's more of a peachy gold colour that's not too too shimmery.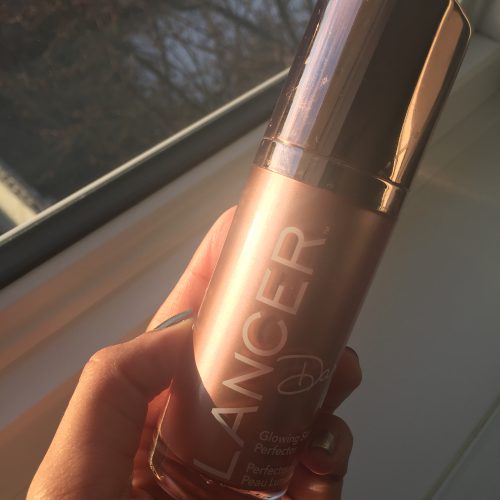 The texture is super fresh and it blends into your skin almost instantly and effortlessly.  It's weightless, so it does layer well under makeup, but it also looks good on its own because it just adds an extra glow to your skin.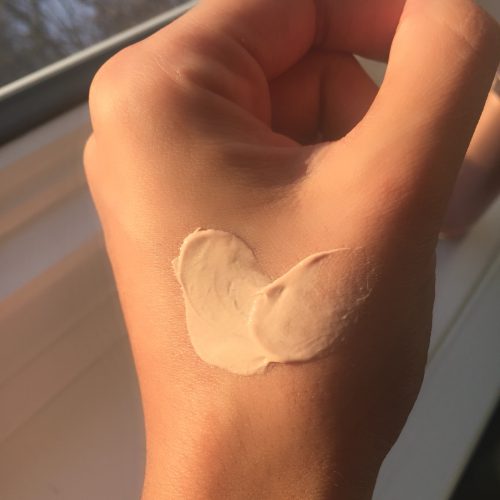 Now check out Stila's One Step Correct, which is a tone correcting and brightening serum.  Check out the pigments in it in the beautiful design.  And when you squeeze it out, you see the pigments on your hand, like Aquafresh toothpaste.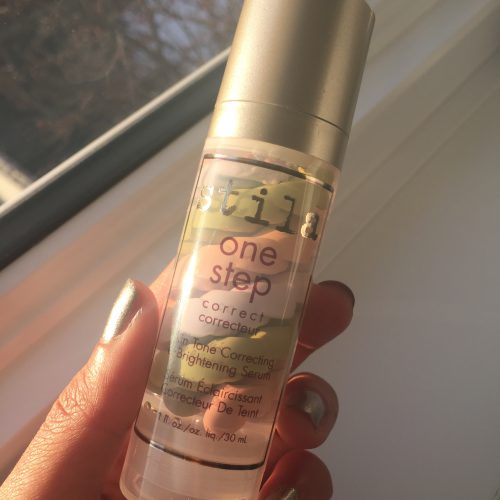 Here's a swatch of the corrector: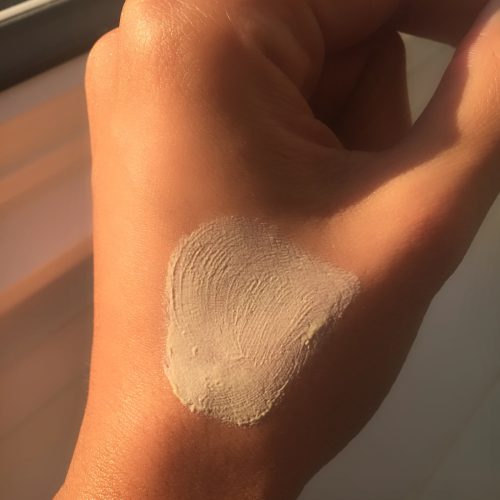 You can see that it blends out into a beige type colour, which ends up correcting sallowness, redness, and just brightens skin overall.  The texture of this corrector is also very fresh and light.  It's easy to wear, and almost watery on your skin, which was fine with me.  Unlike the Dani Skin Perfector, I would not wear this without foundation because it kind of makes your skin look to washed out.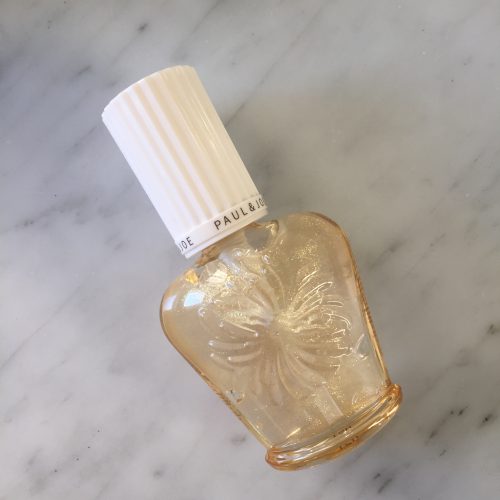 Finally, there's this Paul and Joe Shimmering  primer the past couple of days and I love that it's not just silicone because those always break me out. Also the ✨ is pretty but not very obvious when you put foundation on top. But. I still can't do primer except for special occasions. I mean, on top of sunscreen??? I think it's just too much, and the sunscreen makes everything a bit smudgy anyway.
Do you use something like this before putting on makeup?  Does it make a difference for you?