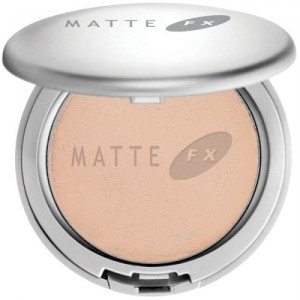 A setting powder is a must in my makeup bag, what with the layer of moisturizer, sun protection, and finally foundation that I put on. I need something that will keep all that in place, and keep the greasies at bay. So I turn to Cover FX, which is the gold standard in foundation products. I now use their Matte FX oil absorbing powder and I don't know where I was without it.
This is a silky smooth powder that leaves your face baby soft, and takes care of any shine on your skin for hours!
To do your makeup like a professional, use Matte FX before putting on foundation to give your skin a layer of oil absorbing power. The key here is to use it sparingly or your foundation may go on a little streaky. Sparingly dust your skin, and then apply foundation, and if needed, dust skin again with Matte FX for foundation that will last the whole entire day. The powder is sheer, so it won't interfere with the colour of your foundation, and just leaves skin perfect.
Cover FX is sold at Shoppers Drug Mart or you can pick it up online at Sephora or their website for $22.