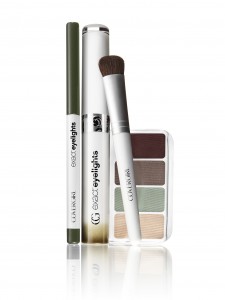 Cover Girl is expanding their eyelights product line by adding brightening eyeshadow and eyeliner to the mix, as well as making a waterproof formula of their EyeLights mascara.
I'm not a huge fan of their eyeshadow because it has a strong tendency to be frosty, but I absolutely love the eyeliner.  I love it because I first tried it on my hand and then jumped into the shower.  Not only did it not run off when the water hit it, but it wouldn't come off until I used a heavy duty face cleanser on it. I love that because it means that this liner is going to stay put through thick and thin this summer, and you really cannot go wrong with that.
Look for this at your drugstores this summer – it is worth the price and probably one of the best investments you can make for your summer makeup kit.