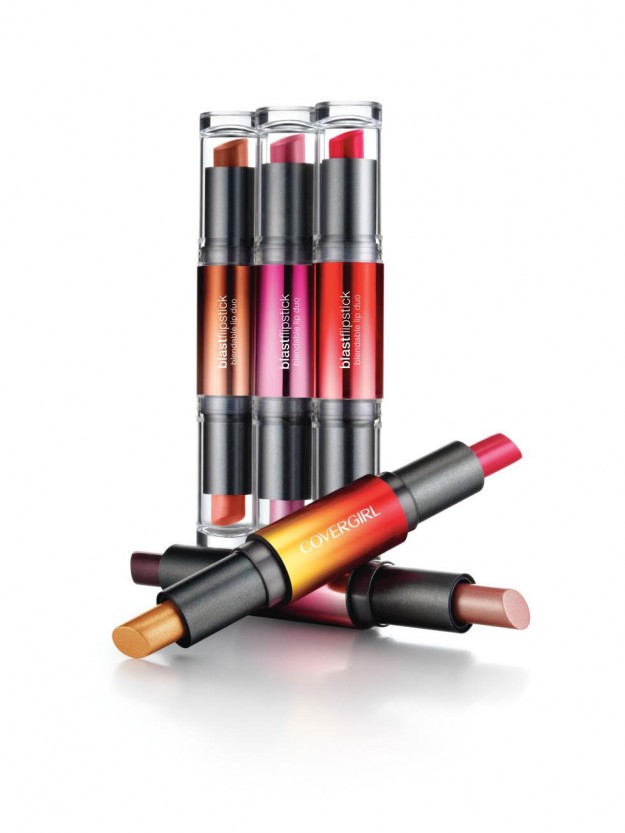 The new Covergirl Blast Flipsticks are the hottest thing backstage at New York Fashion Week because Pat McGrath keeps using them to create fun looks. Of course, since these also are the lipsticks that Sofia Vergara is using in the new CG commercials, I just had to try them.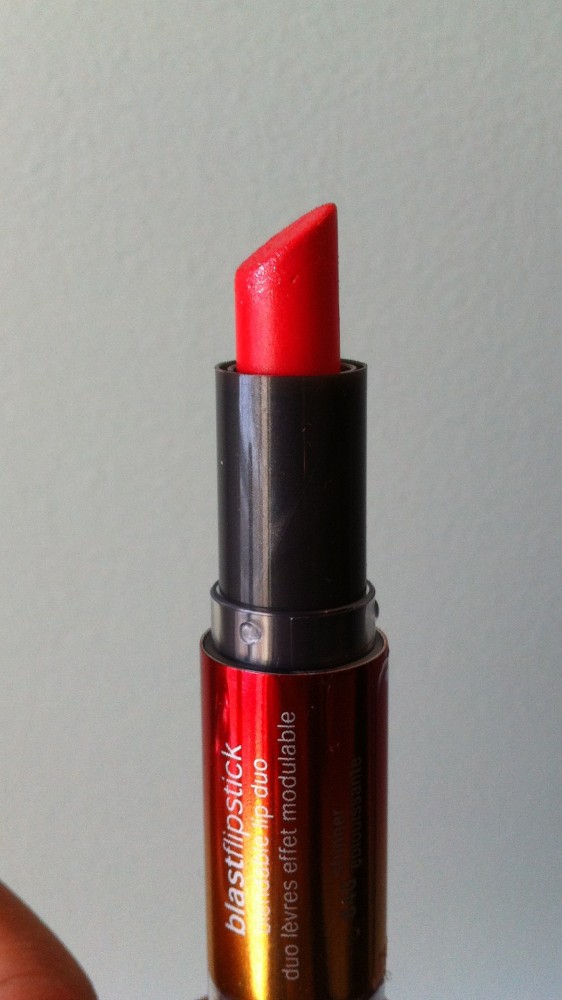 The colour I have is called Stunner, and it's the same one that Pat McGrath used in the video with Jessica Stam. The colour is a hot orange coral with a tiny bit of sparkle in it. The colour looks mostly matte on the lips which is just what I like, however, because of the sparkle in it, it does kind of feel rough and grainy as you're applying it.
I hate the formula, but I love the colour and the fact that even when it wears off, it does leave a stain on the lips. The other side of the Flipstick has a highly glittery lipstick that you can use to create your own lip colour. Pat says to put it on the center of the lips to make them appear fuller, but I didn't like that because of the amount of glitter in the product. I basically found the shimmer end to be useless, and I would just get the Flipstick for the intense colour in the normal lipstick side.
You can get CoverGirl Blast Flipstick at drugstores now for $11.99.
Here is the Pat McGrath and Jessica Stam video: