Having a little bit of a moment with this new mascara from CoverGirl.  It's Flourish by Lash Blast, and it comes in the same kind of tube as the original Lash Blast mascara.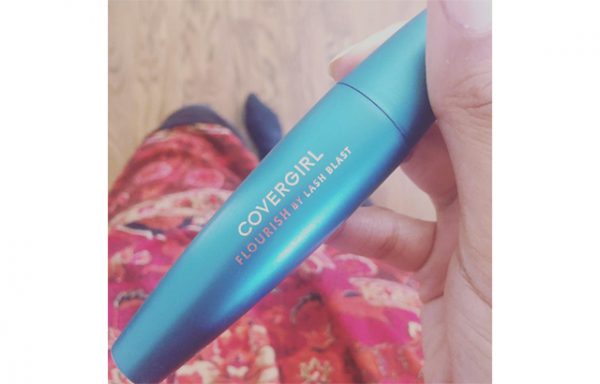 If you've used Lash Blast, or many other Covergirl mascaras, then you know that they don't flake, or smear, and if you layer them on, you can really make them look amazing.
Flourish is no different in that respect, but it is enriched with avocado and coconut oils so it seems to make my lashes really soft when it's on, and even when I've washed it all off. It's kind of amazing because it looks so nice but also wears really well.
What can be bothersome about Lash Blast is that you really need to be patient with the application.  It takes many coats to make my lashes look thick and volumized, but if you don't like that much drama on a regular basis, then that might not bother you at all, and really, it doesn't bother me either, because I'm so happy with the end product.
Pick up Flourish by Lash Blast in drugstores and mass merchandisers now.