I love Covergirl mascaras (I think they are always a safe bet at the drugstore), and so I had to try Covergirl's new Lash Perfection Mascara, which offered voluminous lashes.
Imagine my surprise, when I opened up the tube and saw something that looked very similar to my Volume Exact Mascara.  It was so similar, that I opened up my Volume Exact and compared.  Take a look below.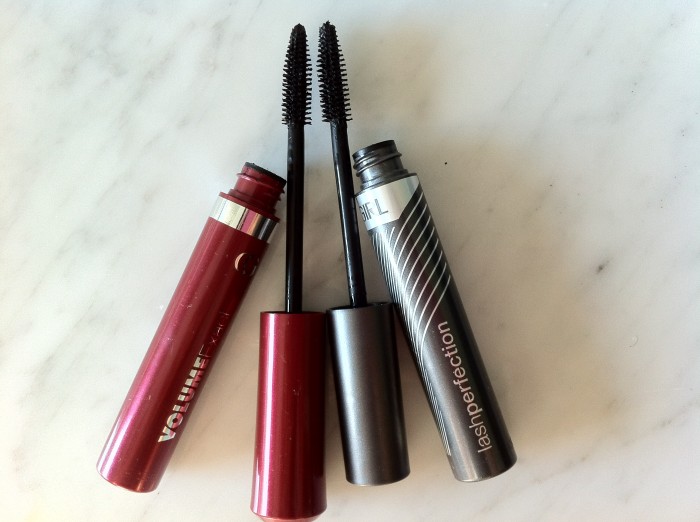 Volume Exact is on the left in the red tube, and the Lash Perfection is in the grey on the right hand side.  Yes, the wand is almost exactly the same, and the formula is the same too.
I love Volume Exact, and I have to say that I adore Lash Perfection just as much.  It's like having twins for children.  Can you really pick a favourite?  Maybe the Volume Exact because it was the first born?
If you want a lovely volumizing fail-safe mascara at a drugstore price, try either of these.  They are my favourites.