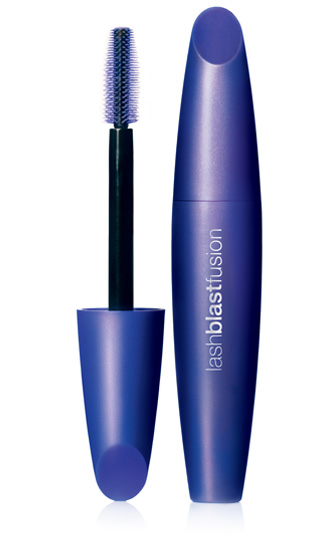 Covergirl's LashBlast Fusion mascara promises to give you volume and length all in one mascara.
From what I can see, the applicator is pretty much the same as the original LashBlast mascara's and the formula feels the same as well.  The applicator is gigantic and definitely takes some getting used to, but because the bristles are so fine, I find it really easy to use, and prefer it to other large applicators (Diorshow's for example).
The thing is, Covergirl makes really good mascaras, and so this is just another one of them.
I got the mascara in Black, and it's such a nice rich black that it blends in well with my eyeliner.  The mascara also layers really well so you can keep applying it for added volume and it doesn't clump at all.
The length it provides isn't anything impressive, but it's not horrible either.
Did I use this mascara and think "Wow!"?  No, I didn't.  But the last mascara that make me think that was Armani's Eyes to Kill, and at a quarter of the price of that mascara, I would say this isn't bad.  Although it's not the most amazing mascara I've come across, it is still in my makeup drawer and I do use it from time to time.  I like it, but my favourite Covergirl mascara is still Volume Exact which I absolutely loved.
Have you tried Lashblast Fusion?  What did you think of it?  Is it your holy grail of mascaras?