Think the bottle looks familiar?  That's because it does!  The new CoverGirl Outlast Stay Brilliant Nail Gloss bottles are reminiscent of Chanel's but the formula inside could only be CoverGirl.  That's because this polish is supposed to be so shiny and long-lasting that you don't even need a top coat for it, and the vibrant colours promise even seem to go on flawlessly in just one coat.
Check out my swatch of Mint Mojito: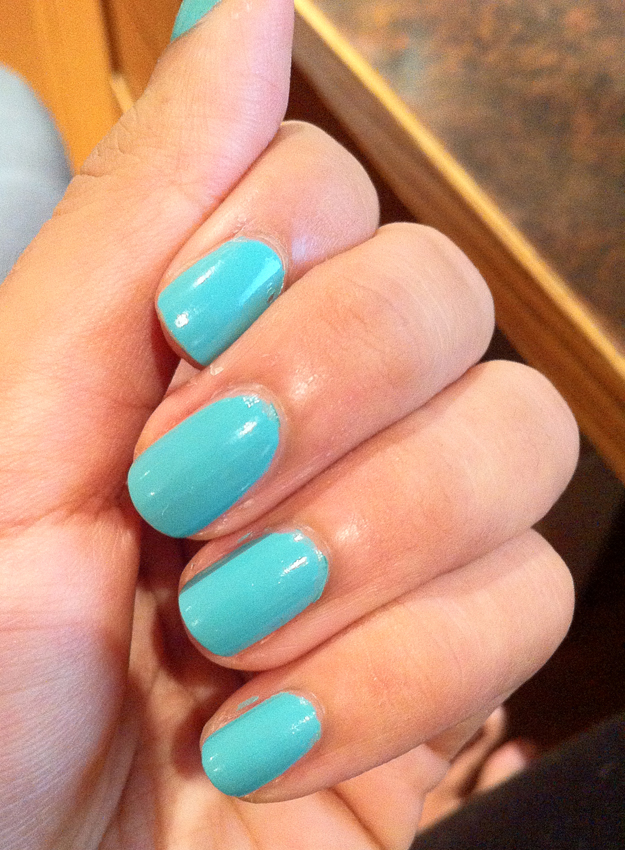 The polish, on its own, only lasted 5 days without chips, and I really would have preferred it with a top coat.
And my only problem? I didn't use a base coat, so this staining happened: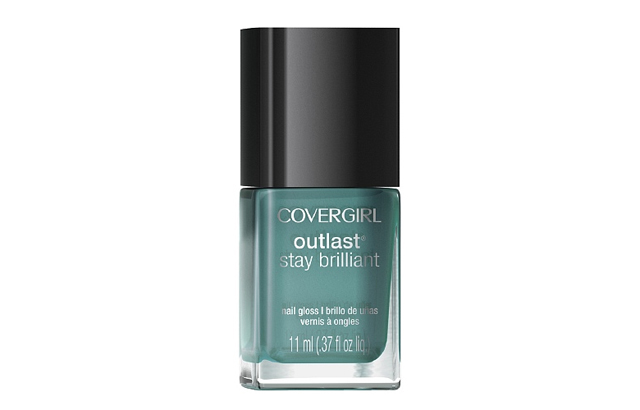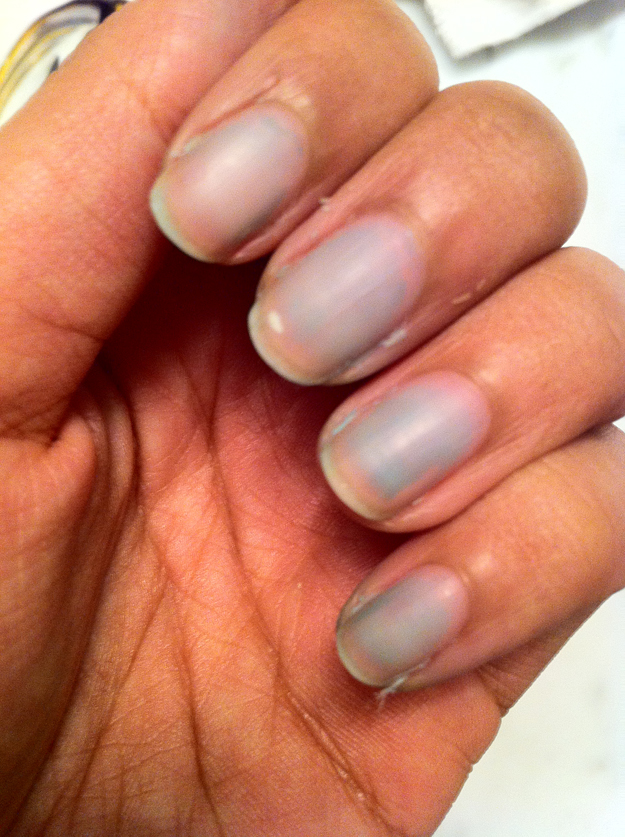 Lesson being, always use a base and top coat with your nail polishes. Regardless, this is an awesome one to have because the colours are so rich!
$8.49 at the drugstore.