As the weather gets colder, it's a good idea to switch to something that's gentle on the skin.  Creamy cleansers that take off all your makeup are ideal to incorporate into your skincare routine because they leave the skin soft.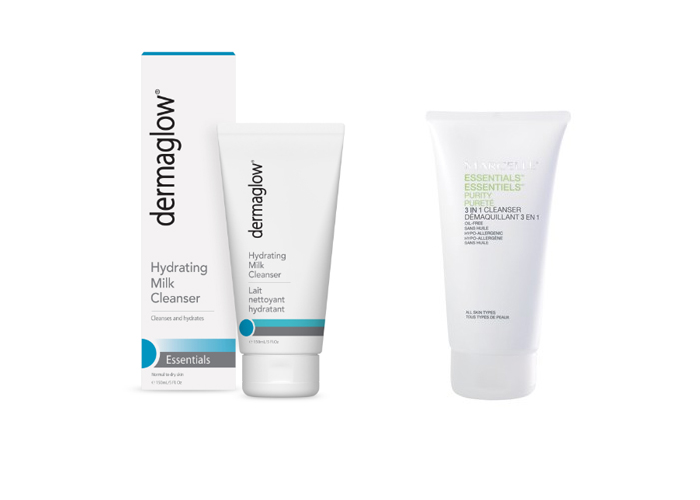 I thought I'd compare Dermaglow and Marcelle's since they're both easy to find at the drugstore. I tried the Dermaglow Hydrating Milk Cleanser and Marcelle's 3 in 1 Cleanser.
Both are meant to be applied on dry skin and then tissued off.  Both take off all your makeup.  I prefer to use as directed, and then scrub my skin to get the residue off because my skin breaks out easily, but if you have dry skin, you may not find that to be necessary.
Both the cleansers worked pretty much the same, but I liked Marcelle's much better.  It washed or wiped away completely clean, while Dermaglow's left a very oily residue on the skin.  The oiliness actually made it more difficult to wipe away makeup because pigment kind of just stick to the surface of the skin, which was super annoying.
The Marcelle cleanser is $14.50 and the Dermaglow one is $30, so it's nice that the cheaper one was actually better!  Pick it up at your local Shoppers Drug Mart.