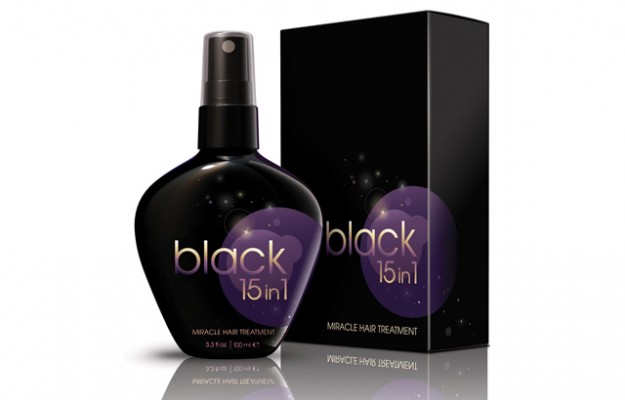 This is one of those products that seems to promise so much, and comes in such strange packaging that there's only two conclusions one can form by looking at the bottles – the stuff either really works, or it's complete rubbish (think of Urban Decay's Primer Potion which ended up being the -ish…).  To add to the air of mystery, the bottle says to use it only twice a week – unheard of for most treatment products that want you to use them more regularly so that they can sell more product.
So, of course, I wanted to try this.
The 15 claims can be found on their site and on the bottle:
"TWICE A WEEK Miracle Hair Conditioner is a scientifically advanced formula that is sulfate and paraben free. Key ingredients include Panthenol B5 to protect and add shine to chemically processed hair. Prodew 500 Amino Acid Blend helps to repair surface damage of the hair shaft and strengthen hair while preventing moisture loss. Sunflower Seed Extract provides UV protection from the sun, heat protection from styling tools and protects hair color from fading. Argan Oil nourishes the hair strands and helps reduce frizz and flyaways."
Basically, this is a very moisturizing shampoo and conditioning system.  It really does help condition very dry hair and makes it look healthy and shiny again.  The best thing about the conditioner is that it's so hydrating that it detangles your hair.  If you have very dry or very fine hair, you know how tangled it can get after washing, and with the Black 15 in 1 conditioner, you definitely won't be running into that problem.  I even found that because my hair so was nicely detangled, less seemed to come out after I washed it.
Because it's not from a major brand, it's not a product that'll be at your local drugstore, but if you want to find a salon that carries it in your city, check out their salon-finder which is for Canada and the U.S.