On Insta, I sometimes share what makeup I'm using, and although I posted this picture a week ago, it's still totally accurate!  I still use the NYX blush palette to do my blush, and the Rodial contour powder, which I wrote about just a little while ago.  My other two mainstays are from the French brand, Sothy's.  I've checked out their winter collection and I'm never letting go of the jumbo eyebrow crayon and the eyeshadow palette – both of which are in the picture below.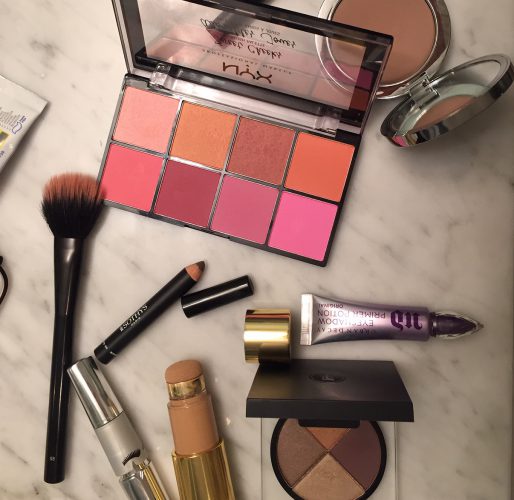 Here's a picture of the full collection from the brand.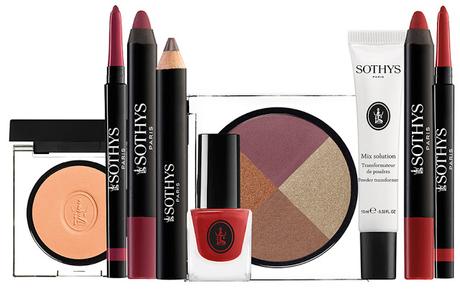 This collection has so many great products, including the lip liner and matching chubby lipstick.  They are both matte, and have intense pigment paired with amazing staying power.  If you like doing a bold lip (and I love it during the holidays), then these are for you.
The eyeshadow quad is easily a favourite.  It features neutral colours in light and dark shades so the palette works for day or night.  I also love that there's a matte brown which is perfect to use as an eyeliner or in the crease.  This is a palette where you really can use all the colours together.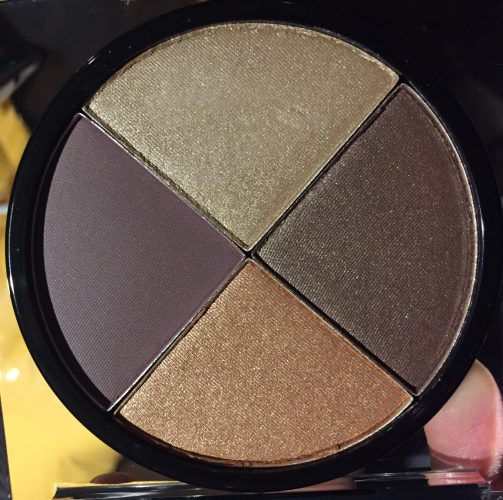 The chubby eyebrow pencil became a favourite because it's a wax pencil that actually tames your brows as it adds colour.  Lots of eyebrow pencils say that they have waxes in them, but this is more of a tinted wax rather than a pencil with wax as one of the ingredients.  See what I mean?
You can pick up this gorgeous collection at spas across Canada.