Here is what I've been doing at night time for the past month and it's giving me the most glowy skin ever.
Right after I wash my face (or get out of the shower), I put on Differin which is a prescription retinol.  It's pretty strong and because it's a gel formula, it's not moisturizing at all and needs something on top.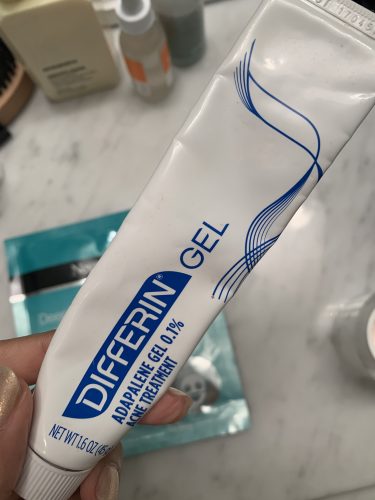 I've had this gel for a year, and I've used it off and on.  I really notice results when I use it, but then sometimes I like to try other retinols too.
Then I like to apply a big juicy dose of this Deciem Hylamide C25 Booster vitamin C serum. This is Ethyl Ascorbic Acid which has been shown to brighten skin when used twice a day for a month.  Going to stick with it.  Although this is 25% Vitamin C, it's in a formula that is so moisturizing.  It's like an oily gel that takes some time to absorb into your skin, but when it does, you've got some glow.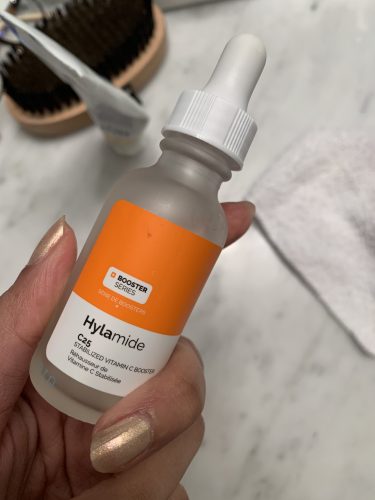 Then I'm using this Sothy's Paris Depolluting Moisturizer which is the nicest most creamy moisturizer I've ever used.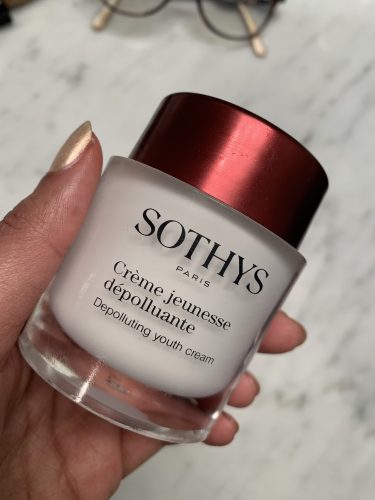 I'm finding that I'm waking up with better and better skin with this routine, so I'm sticking with it as long as I've got this vitamin C on hand.
What's your routine right now?