…possibly my favorite flavour of eos lipbalm yet, mainly because it reminds me of that tasty watermelon flavoured lip balm I used in junior high and this is the closest I've ever come to it.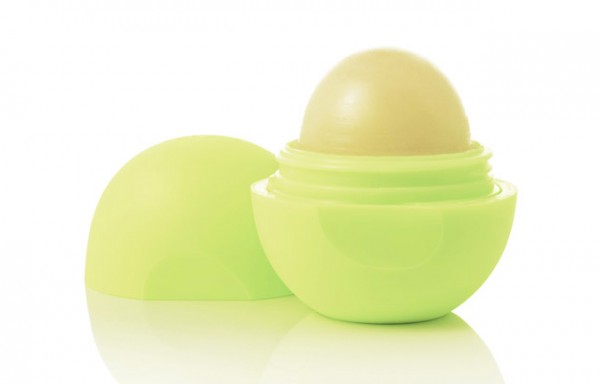 And Happy New Year to all my readers!  It's been a busy winter for me – so busy that I didn't get around to blogging about many of my favourite products this holiday season, but that's going to change now for sure.  Life is a little bit slower-paced after the holidays and it's time to get back on track.  I've ordered a bunch of new goodies so when they come in, I'll be writing about those for sure – they include a new scent and something by Charlotte Tilbury!
Obviously, this little lip balm is getting me out of my rut and eos always does!
The quick take: it's very moisturizing with a definite waxy feel, but paraben free and almost all natural.  This flavour is nice and fresh and I love that.
$3.29 online.