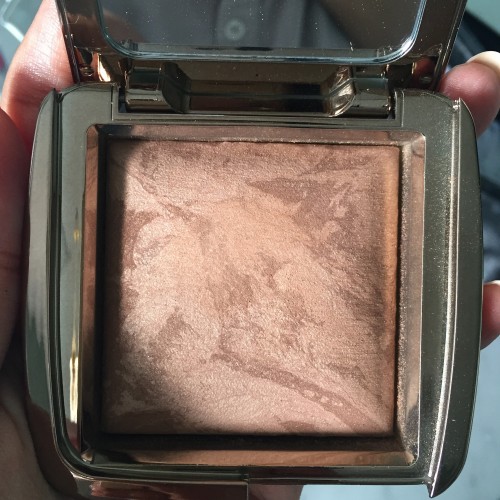 Bronzer is perfect for those times that your skin might look too flat.  It adds a little something without being as obvious as blush can be.
Subtly is key, and that's why I'm loving Hourglass's Ambient Bronzer (I have it in Radiant Light).  This bronzer is mixed with Hourglass's Ambient Lighting Powder so it makes skin look better as it adds warmth to the face.  The coverage is sheer so you'll never apply too much bronzer and the lighting powder mixed in makes it so that colour applied is just perfect.  Yes, it's slightly shimmery, but only in direct light so if you're indoors, your skin is going to look amazing. 

Of course, because of the shimmer, I wouldn't use this as a contour powder – plus, it's not the right shade and is a touch too warm to look like a shadow, but it is perfect for putting on the cheeks, nose, and forehead as if to make it look like you got some sun.
Pick it up at Sephora stores for $50.  It also comes in a lighter shade.