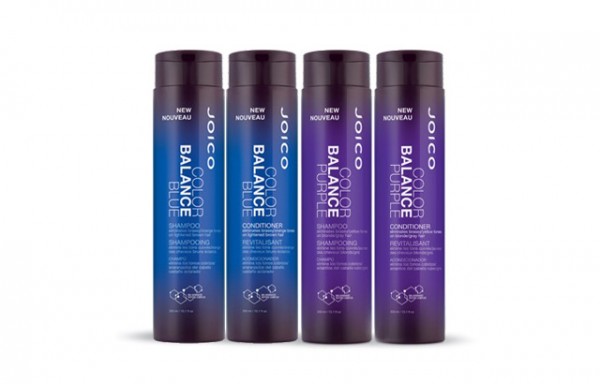 I wish I had known about Color Balance a long time ago.  My naturally warm hair, which I now color regularly, has a tendency to get orange or even reddish really quick.  Literally a few shampoos after dying my hair, I could see the orange tones kind of come out.
Actually, when I mentioned them to my hair dresser, she said that it wasn't a big deal.  Truth be told, warm hair is pretty flattering on almost everyone and I have a neutral complexion so I can pull off warm shades quite easily… but I just wasn't satisfied with my ends which really did look brassy.
That's all over thanks to Joico's Color Balance shampoo and conditioner.  I use the blue one which has specially been made for brunettes with ombre hair – and it works like a charm since the very tips of my hair were still ombre'd.  You use massage the shampoo into your hair and let it sit for a few minutes so that the blue has a chance to do its thing.  Then you follow up with the blue conditioner.  They say that you only need to use this once in a while, (every 2-3 shampoos) but I find that it works best when I use it once a week (so, every other shampoo for me).
This duo also comes in a purple version for blonde and silver/grey hair.
Pick it up in salons and online – about $15 each or even less when sold as a duo!