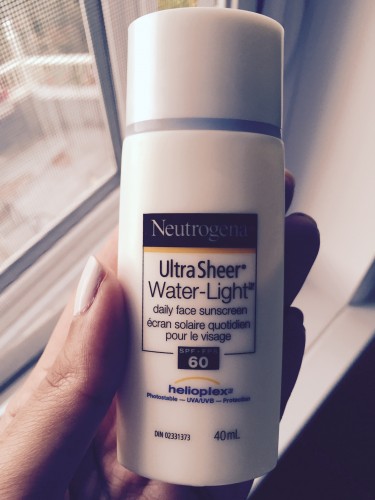 Check out the picture – it's SPF 60.  I'm trying to get more physical activity in and so I walk every day.  I've always worn sunscreen but when you're out and about for an hour or so, you need something a little more powerful.
I've always loved the Neutrogena Ultra Sheer Water-Light Sunscreen and come back to it again and again because it's super light, not white on my skin, and makes a great base for makeup.
I will say that it's not super matte – I find my my makeup is a bit more shiny on the days that I've used it and doesn't set as well as normal.  I've always found that my bare, moisturized skin takes foundation the best, but sunscreen is a must and this one is great.
About $15.