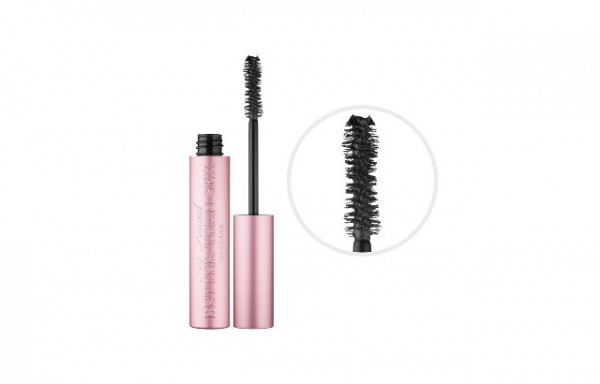 I first got a tube of this mascara back in March, and although I loved it, my issue was that it seemed to smear on me.
Despite the fact that it wasn't perfect, I kept seeing amazing reviews of it on social media, so I was intrigued to try it again.
Fast forward to this month, while the weather has been hot, slightly humid, and I spend most of the day sweating, it seems that my brand new tube of this mascara has been holding up just fine, despite my applying sunscreen during the day!
I love the waxy, slightly dry formula, and the brush makes it so easy to apply mascara just on the lashes and not my eyelid.
The final finish is intensely black and volumized lush lashes.
$30 at Sephora.