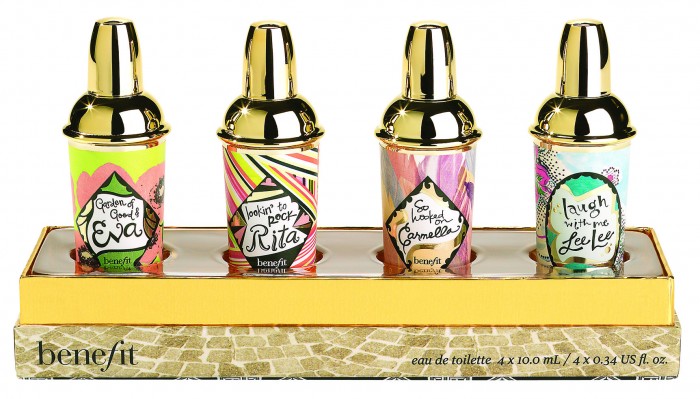 This season, Benefit has a limited edition set of its Crescent Row fragrances and it's one of the cutest gift sets I've ever seen.  Inside the box are 4 small versions of their Crescent RowScents, Eva, Rita, Carmella, and Lee Lee.
The scents are Eau de Toilette format instead of Eau de Parfum, but even so they all smell vibrant and not diluted.
The set is perfect for someone still trying to find their signature scent: they can try all of these at their leisure and then buy a full-sized of their favourite one!
At less than $50, this is a gift you can definitely afford to give.