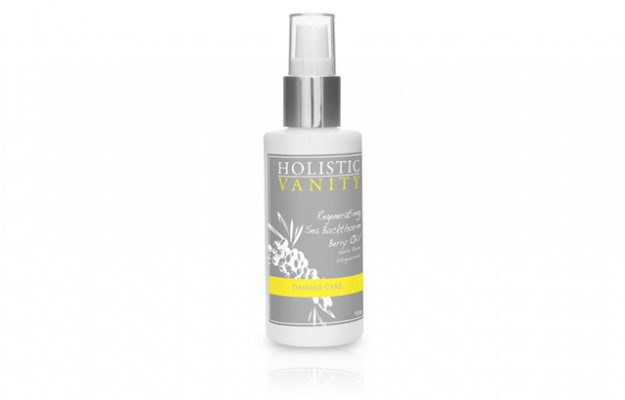 Hardly a month goes by without me finding a new oil that I absolutely love.  In this case, it's Regenerating Seabuckthorn Oil from Holistic Vanity, a line available only at Pure and Simple.
As some of you may know, I had a baby not too long ago, and so I'm finding that I need to take care of my skin a little better because of how dry it's getting!  After hearing that Seabuckthorn Oil was known for regenerating the skin, I had to try it.
The Holistic Vanity Seabuckthorn Berry oil has so much going for it: a generous bottle and mixed with Evening Primrose Oil which is an anti-inflammatory.  The oil is light and perfect to use on your face or body, but despite its lightness, it's great at providing moisture and just seems to sink into the skin.
At $58 it's a bit of a splurge for an oil, but the 100ml is going to last a long time because a teeny tiny bit goes a long way.
Available at Pure and Simple.