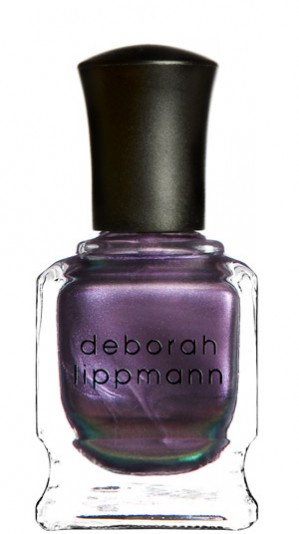 At the risk of turning this review into a therapy session, there are 2 main reasons I love painting my nails: 1) It was forbidden to me as a child; and 2) I bit my nails something awful. So for me to even have nails that require TLC is a huge thing! I do like to get the occasional manicure, but frankly I enjoy the whole process of cleaning, soaking, filing, and painting them myself, so why would I pay someone to do that for me?
Back in January, I cam across Deborah Lippman's newest colours at Murale. The one that immediately caught my eye was Wicked Game – a silver with iridescent tones in it – green and purple iridescent tones, to be precise. Each time I picked up the bottle the colour caught the light at a
different angle and looked different. On my nails – after three coats, I might add – it came across as a light silvery purple colour. No green in sight. The green is what attracted me to the nail polish in the first place – I have always been obsessed with capturing that "oil slick" look in makeup – whether it's on my eyes or nails. You know when you're pumping gas and you look down and see a little rainbow in a puddle of water on the ground? Well, I LOVE that colour, and I was hoping Wicked Game would impart that on my nails.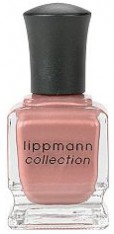 Which brings me to colour #2 – No More Drama. This is a colour created in collaboration with Mary J. Blige. No More Drama is a medium brown with gold shimmer in it! You think you're buying a staid neutral but really it has this nice little gold kick in it. I much prefer this colour to Wicked Game. And if you're paying $20 for one bottle of nail polish you had better enjoy seeing the colour on your fingertips or toes.
Both polishes have decent staying power – but that comes from the application rather than the formula, I think. And the thinner the coats you are able to apply, the better. Unfortunately for Wicked Game, this means you hardly get any colour at all (see the aforementioned three coats). And for both colours I had to do a re-application midweek. I found this much more helpful than putting on a topcoat. I also ignored the basecoat this time – I only ever worry about using one when I am about to apply a killer dark colour anyway.