Melanie Thierry is on the cover of the December issue of Belgian Elle, and I, for one, am just as smitten as YSL is.  The French actress not only looks amazing, but she dishes on her favourite beauty products without plugging YSL too much.  Reading European magazines is so refreshing.  The advertising feels more heartfelt and a little less thrown in your face.  People are famous for their body of work and not because they've posed nude.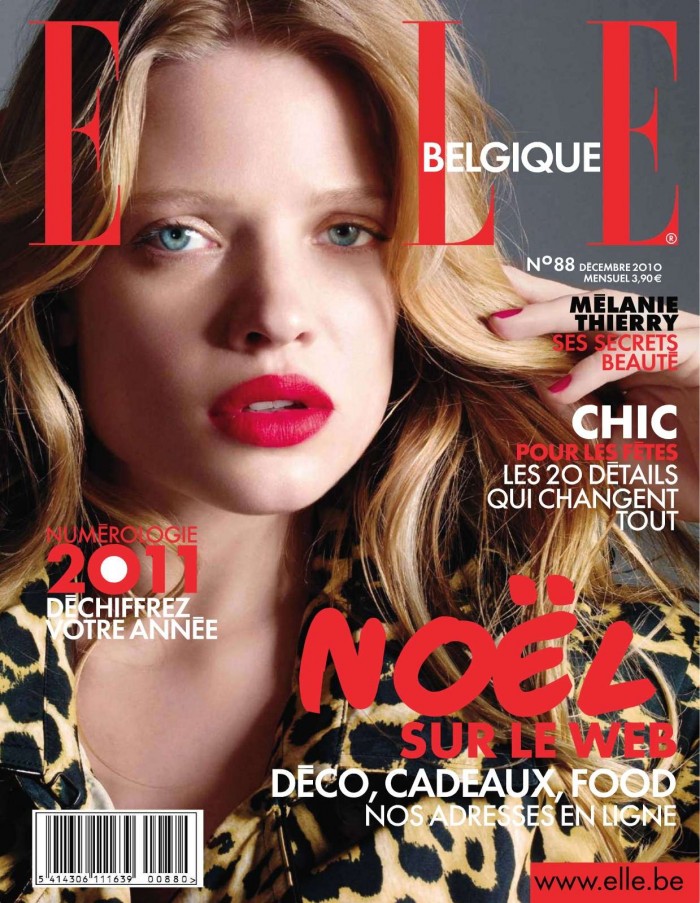 Melanie also says that she changes her hair colour with each film she does these days, which is also kind of neat. North American celebrities are bent on being very consistent and hardly change dramatically. I also loved the photo shoot inside the mag. The picture with neutral lips and makeup shows how makeup that's not dramatic can still be so beautiful and well-done.
Among her makeup favourites, Thierry lists Elizabeth Arden's 8 Hour Cream, a beige gloss, and Laura Mercier tinted moisturizer.