It's time for a review of Deciem CAIL which is part of their NIOD line of products. This product came out back in October, and I was so interested in trying it.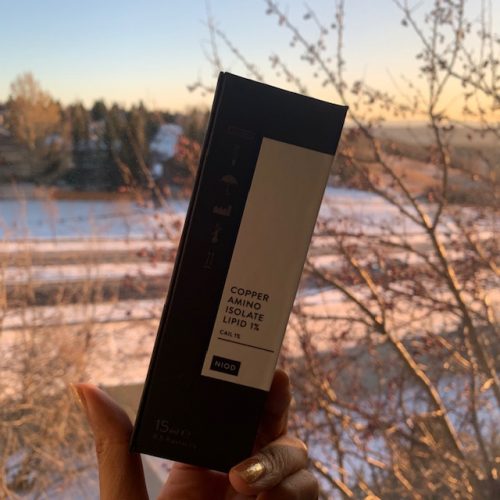 The instructions are to use it when you're not using anything else. No acids and retinols at the same time as this. You can use this in the morning and a retinol or acid at night time, but don't layer the products.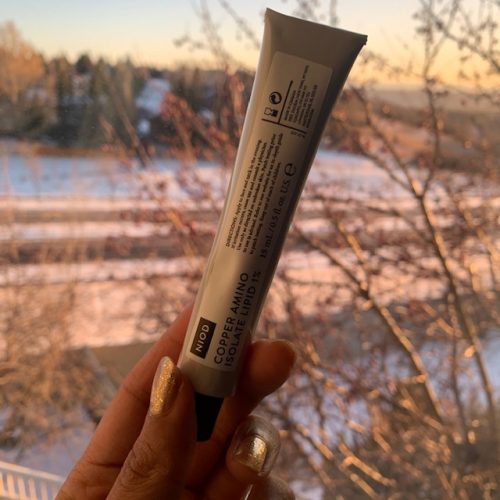 You can see that the product has a gorgeous blue colour – that's from the copper peptides that are in this product.  This is basically the copper peptides in a moisturizing squalane and glycerin mixture. Here are the ingredients:
Squalane, Caprylic/Capric Triglyceride, Aqua (Water), Glycerin, Hydrogenated Starch Hydrolysate, Glycolipids, Sucrose Laurate, Propanediol, Tripeptide-1 (Palmitoyl) Copper, Hydroxymethoxyphenyl Propylmethylmethoxybenzofuran, Vetiveria Zizanoides Root Extract, Aphanizomenon Flos-aquae Extract, Sucrose Stearate, Potassium Sorbate, Sodium Benzoate, Phenoxyethanol.
Because of the moisturizing mixture, it feels so comfortable on your skin, so I actually love using it when I'm on a regimen of retinol. Retinol is making my skin peel so much, so using CAIL in the morning after using a retinol at night helps get rid of a dry tight feeling on my skin.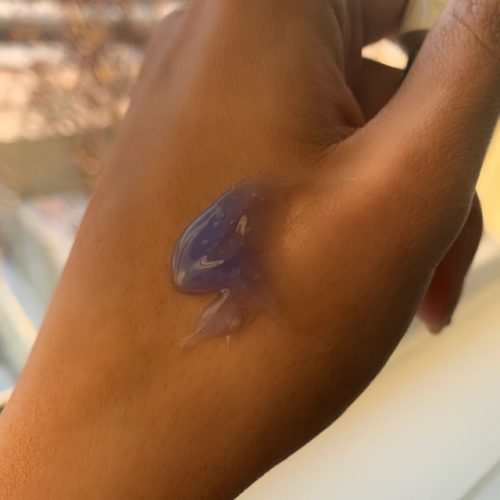 I use a hyaluronic acid first, then this, and then I apply sunscreen or a bb cream or a foundation. I'm finding that layering all these is working for my skin. When my skin is dry, it just soaks up the CAIL, and if it doesn't need it, then I just spend a bit of time massaging it in.
You can get this online for $90.