I love test-driving products from @deciem.  They don't break the bank, but you have to order them online.
Right now, I've been test-driving this @deciem The Ordinary Vitamin C Suspension on my nights off from Retinol. It was super grainy and dry feeling but that was just the first use. After that, it's been smooth and easy to wear and makes my skin super bright.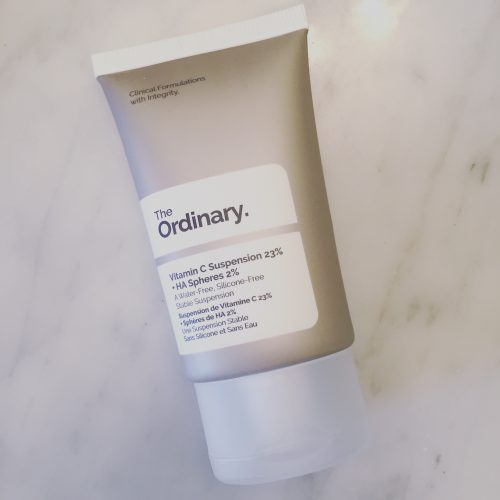 The formula of this cream is basically vitamin C powder mixed into Squalane.  Because of that it feels oily and powdery at the same time, and a little bit gritty.  But that's ok.  It eventually melts into your skin and you can totally use it in the morning before your sunscreen and the rest of your routine. 
I do find that at the beginning of using this, it really really burns my skin. They say that it's more of a tingle, but I really felt that it was a bit of a burn that I felt. This diminishes as time goes on, and your skin does get used to it, but you have to go through a bit of discomfort first. 
Oh, and they also have a Vitamin C in silicone, but silicone always makes my skin break out so I didn't try that.
Available online for $5.80.