I love test-driving products from @deciem.  They don't break the bank, but you have to order them online.
Right now, I've been test-driving this @deciem The Ordinary Vitamin C Suspension on my nights off from Retinol. It was super grainy and dry feeling but that was just the first use. After that, it's been smooth and easy to wear and makes my skin super bright.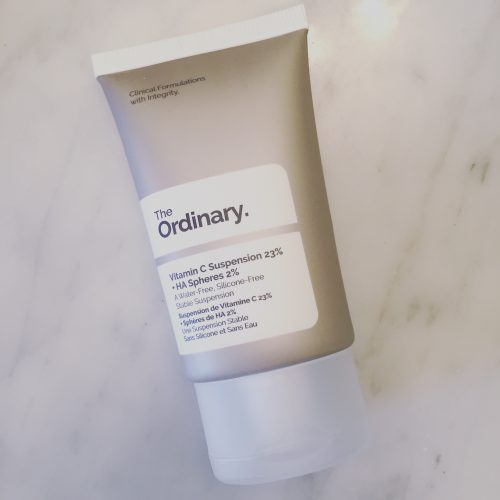 I really like using it at night time and waking up to a more glowy face.  But you should know that because it's a cream and a kind of dry one at that, you can't really use this under makeup.  It's a little whitish on your skin and that makes for it to be more difficult to blend in. Better to apply it at night, let it settle as you go to bed, and wash it off in the morning.
The HA spheres are hydrating but mildly so, so if you have dry skin, you could follow up with a night cream.
Oh, and they also have a Vitamin C in silicone, but silicone always makes my skin break out so I didn't try that.
Available online for $5.80.