At about this time of year, your tan's faded, and maybe you're left with some freckles from a good summer.  Maybe it's just time to get that brightness back that you feel like you might have lost. I know that for myself at this time of year, I always contemplate laser, peels, scrubs, anything to bring back more of a clean slate for my skin.  It's good to know that there's one ingredient that you can add that helps prevent all kinds of environmental damage, and that's Vitamin C.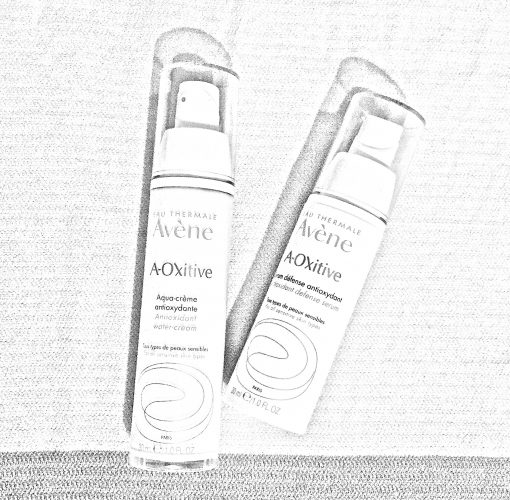 Worth checking out is Avene's A-OXitive serum ($50) and water-cream ($48), both of which are formulated with vitamin C and Hyaluronic Acid to help skin hydrate and defend itself against environmental damage. I love the Water-Cream because it's a little thicker and keeps my skin hydrated for a longer amount of time.  It also has a bit of shimmer in it which makes my skin look more glowy.  I'm wearing this under SPF and makeup but I still like that there's a bit of a glow.
Available at pharmacies and drugstores now.