If you're looking for full-coverage foundations and more specialized coverage products – think acne scars or hyperpigmentation – then there's a way to going above what's just available at your local Sephora.  Dermablend – a professional makeup artist's secret – is finally available in Canada.  The brand was created by an American dermatologist who saw a need for more heavy but wearable camouflage products.  The foundations and concealers are available in a large range of colours that are skin-true.  There are yellow-based shades available in the line, which is important these days, and a finely-milled setting powder that works for anyone and everyone.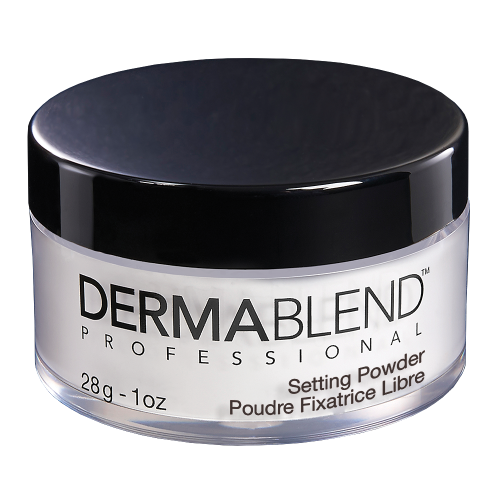 Truth be told, even though I normally don't use a setting powder (it's something I save for special occassions), I'm now a fan of this one.  It's very finely milled and makes my skin look completely matte!  It doesn't stay matte throughout the day but that's because I sweat and have very oily skin – but at least my mornings are shine free and the matte effect is quite natural looking and almost highlighting but without any glitter or shimmer.  The powder also comes in a cool beige shade and a saffron shade (which would be for darker skin tones) but the universal shade works for everyone and actually looks natural.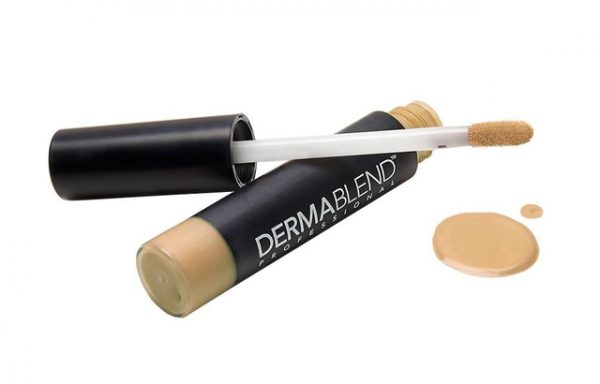 I'm also using their Liquid Concealer which already is a hit with me because I love concealers with wand applicators.  It makes it easy for me to dot on a little or a lot, and this one is so pigmented, that I actually blend it out with a bit of moisturizer to make it look even more natural.  It works well at covering under-eye circles, but is also easy to dot on to blemishes.  Let it set and then blend with a brush and you'll have coverage for the whole day. The concealer comes in five colours and has a natural matte finish.
Why not start the new year with skin that really looks flawless?  Find your shade at Dermablend.ca or check out the line at Shoppers Drug Mart!