Diane Kruger knows how to wear red lipstick.  With such a brightly coloured dress, I think it would be really easy for her to wear a nude lip or something more natural, but the red goes so well!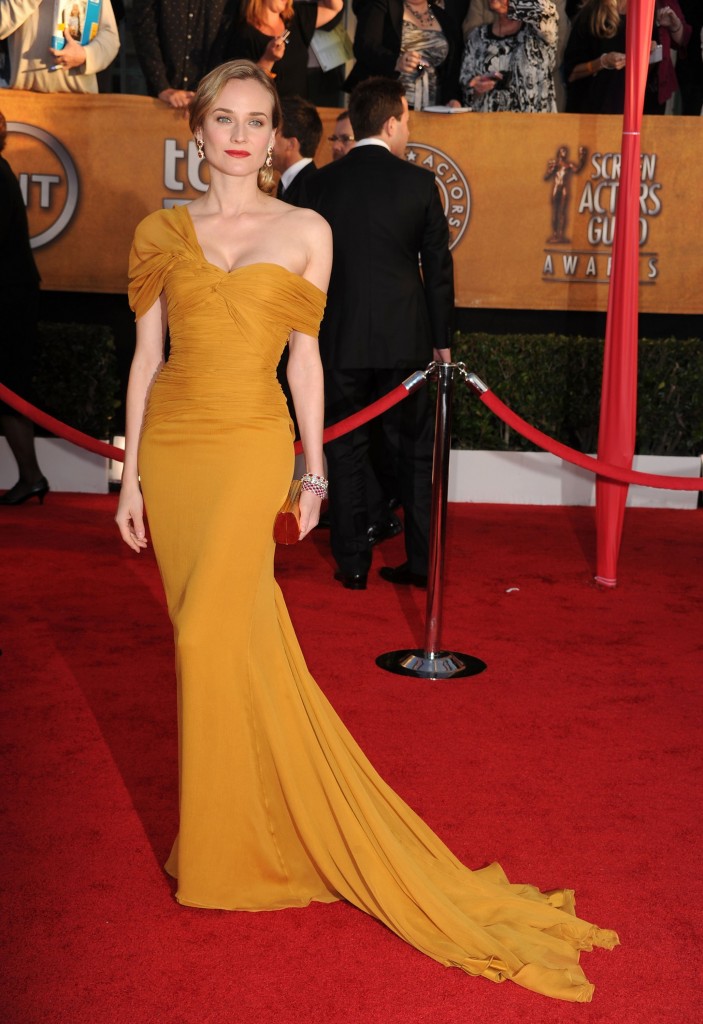 Her skin also looks absolutely flawless.  There's no difference between her foundation and the colour on her neck, and I also like that she kept her eye makeup neutral but her brows are defined.
Her mustard-coloured dress isn't one that I would wear myself, but it looks amazing on her and bravo to her for being so daring.
Also, isn't it slightly weird when you remember that she's going out with Joshua Jackson aka Pacey from Dawson's Creek?  He was with her at the awards but I like this picture of her by herself.