OMG, all I can say is that Diane Kruger's smoky smudged eye were today's makeup inspiration (I used a MAC Greasepaint Stick in a charcoal colour with some black liner to get my look and kept my lips nude using MAC's Cremesheen glass).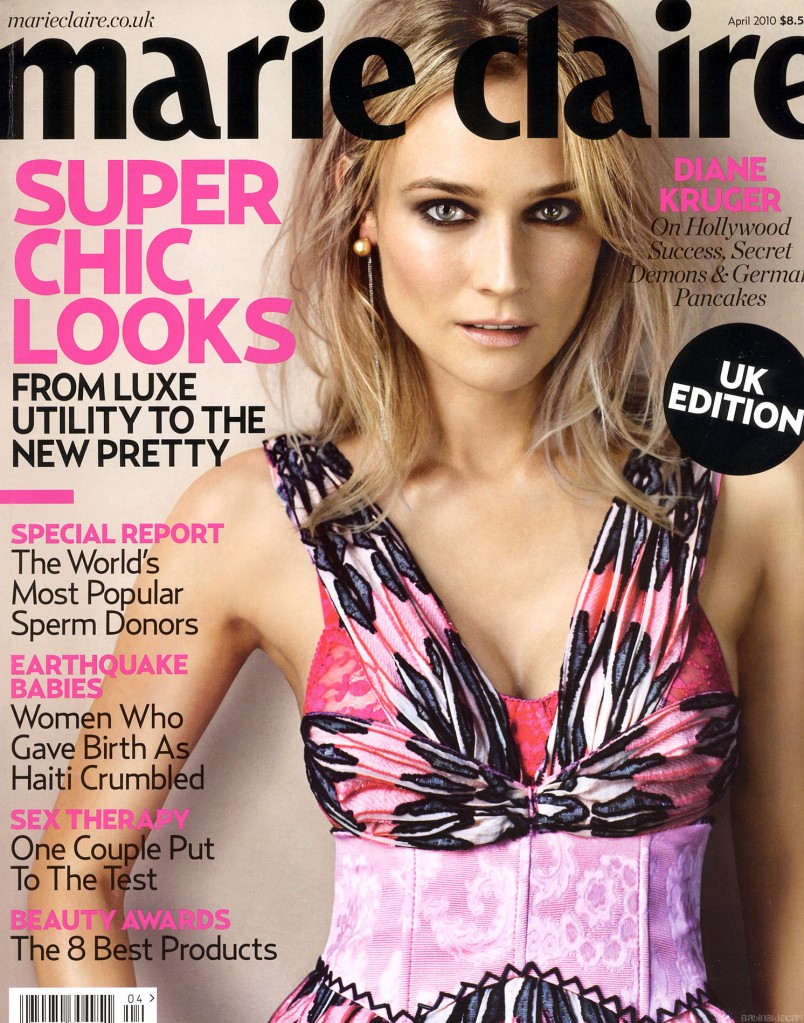 I love that she pairs what would be a fun flirty summer dress with smoky eyes, which just seem to bring an air of mystery and darkness to the whole look.  It's a beautiful summer day with cloud cover approaching, and I guess that would dampen anyone's spirits, but sometimes that's just how you feel and the makeup needs to reflect that.  I know that for all the days that I wear a bright shadow to open up my eyes and brighten my look, I'm still craving a nice smudgy black pencil to mess it all up.  Go ahead, play psychiatrist on me, why don't ya?  That's just how I like my makeup.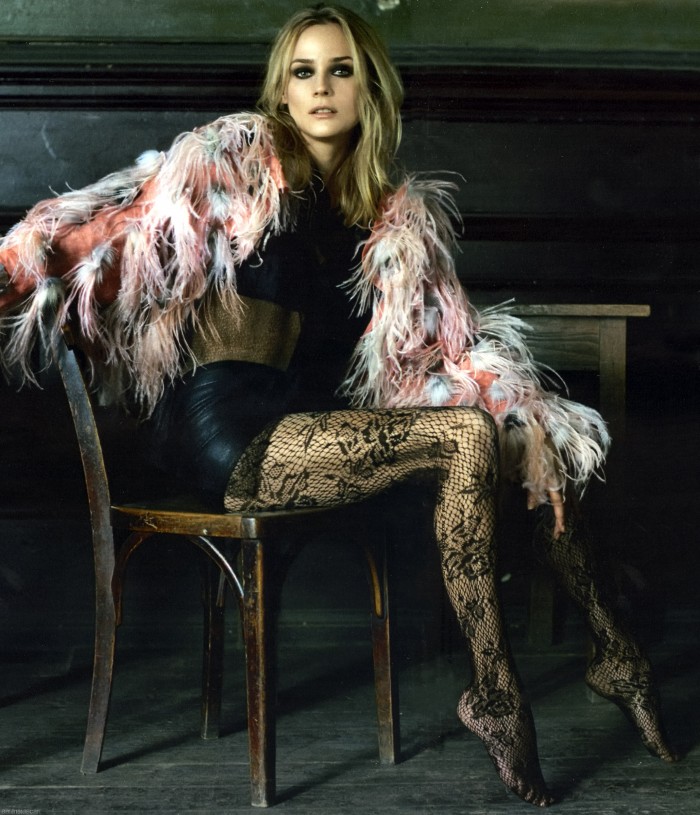 In any case, the inside pictures are even nicer than the cover because they take the dark mysterious theme even further.  Some pictures were just not "appropriate" for this blog, so you can check out the full issue on the newsstand.  All I'm going to do is stock up on some lace leggings.