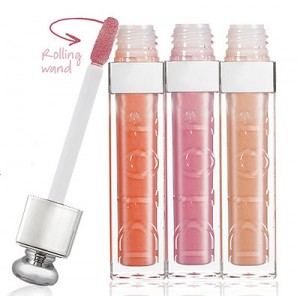 Just thought this was the prettiest picture from Dior in 2009, so I thought I would repost. 
The Dior Addict Lip Polish was new this summer and was formulated after makeup artists from fashion weeks specified how they wanted lips to look. They would prep lips with vaseline to make them super-smooth and then apply a light layer of lip colour on them.
Lip Polish was created to mimic that effect. This is the polish that you use when you want pretty natural looking lips. It instantly fills in lines, moisturizes, and creates a smoothing effect on the tops of your lips.
You can pick this up at Dior counters everywhere.