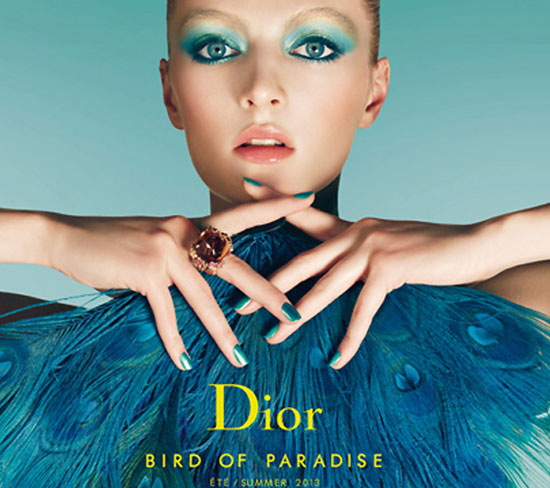 This collection is my summer obsession. Every part of it is absolutely perfect, for this summer, and every summer forever more. In fact, some of the products in this collection are so awesome that I seriously wonder how Dior is going to top this collection next summer. Read on, and you'll see (my FAVOURITE product is at the end).
The collection is inspired by peacocks, and keeps with the current trend of teals, aquas, and blues for eyes and nails.
The two eyeshadow palettes ($60) are:
* #434 Peacock (Limited Edition) (right)
* #374 Blue Lagoon (Limited Edition) (left)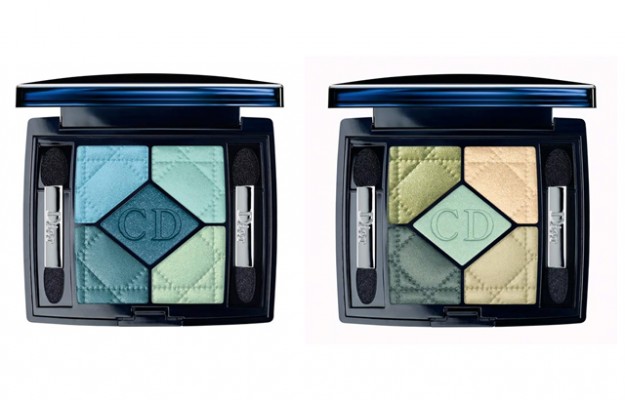 Peacock is definitely the more "universal" of the two because it does feature a golden-coloured eyeshadow that would be easy to use as a base colour.
The collection also features the Jelly Lip Pens ($26 each), which I've already written about.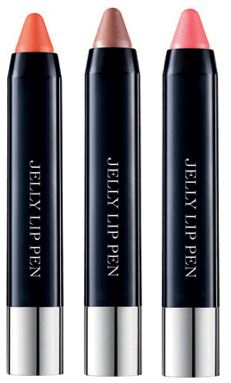 There are two nail polish duos ($29) in the collection. The duos are: Samba (shimmering turquoise and mint), and Bahia (creamy turquoise and fuchsia). Although you are getting two polishes for $29, the size of each bottle is smaller – these are limited edition polishes. There are pros and cons to the duos. The small size is nice because the colours are super trendy, and there's hardly a chance of anyone needing a full-sized bottle for the summer. But, when you buy a duo, you have to make sure that you like both of the colours that you're getting. The duos do make for some fun nail art, so it's nice to have them come as a set.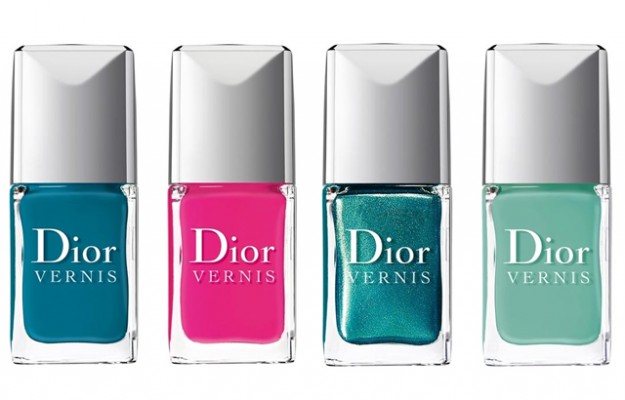 Here's my swatch of the mint shade from the Samba duo. It's a creamy colour, and like all Dior polishes, the coverage was awesome. I got full coverage with just two coats.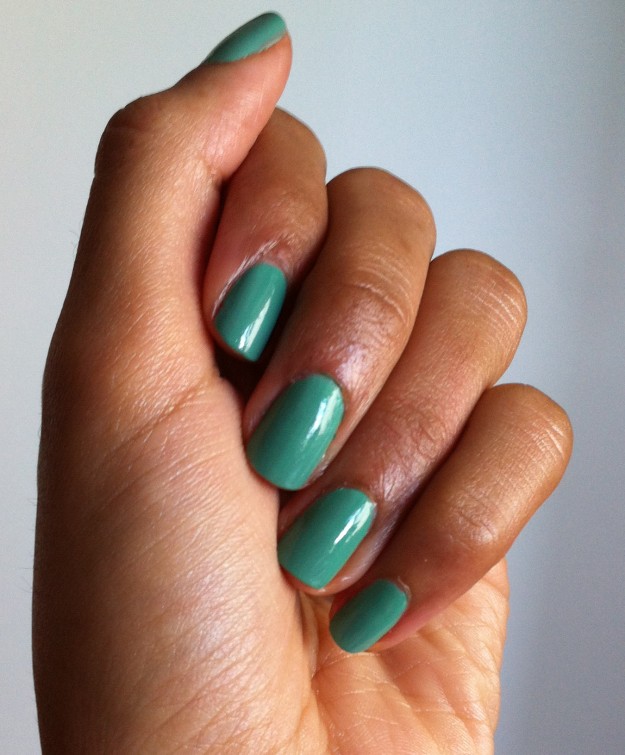 Dior Nude Tan BB Cream is also part of the collection, and if you found the original Dior BB Creams too pink or light, you may like this one. I found it to be perfect for my skin – the tan colour is really nice and warm.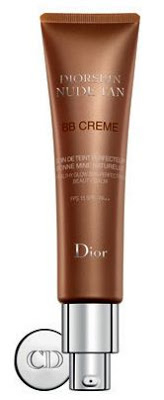 You can read my review of the Dior BB Cream here.
There are also two new shades of Dior Addict Lipstick ($31): Exotique and Passionee.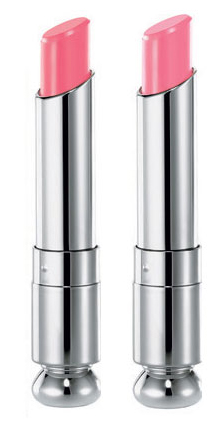 Finally, THE BEST PART! (I can't even remember the last time I was so excited about a product that I used all caps!) Dior has come out with a bronzer and blush duo and it is flawless.
It is the Diorskin Nude Tan Paradise Duo ($56) and of course, it is limited edition. One side of the duo has a bronzer and the other side has blush; furthermore, you get two shades of each so you can really customize the bronzer and blush to your own skin type. The bronzer is mostly matte, and the blush has some shimmer in it. I say mostly matte because I feel like there is a bit of a sheen to the bronzer, but it's so subtle that you can definitely use it as a contour.
The two colours are Pink Glow and Coral Glow. If you have warm skin tone, the pink will wear as a coral especially if you mix it with the bronzer, so keep that in mind when trying and buying.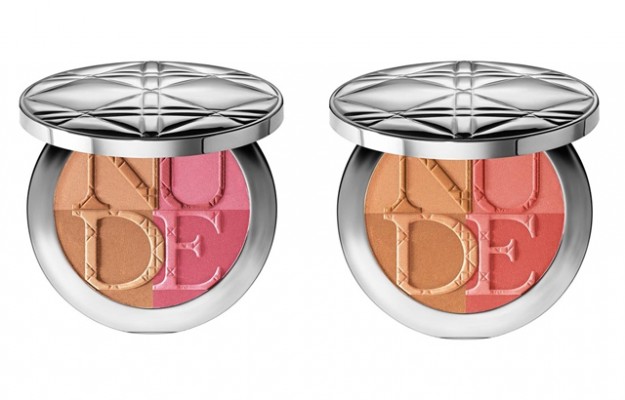 The collection is on counters now. Enjoy!