Are you guys into the metallic lipstick trend?
I'm not.  I didn't like it in the '90's and I'm not really feeling it now either.  It just doesn't jive with my aesthetic which goes between matte red to glossy pink to a pop of raspberry.
But when Dior came out with Double Rouge, I had to try it.
Double Rouge is matte on the outside and metallic on the inside, giving you options, one of which is to wear them together as a lip that's ombre and a hybrid of both.
Below is 999 (the only red in the collection) and 999 (which is kind of a nude).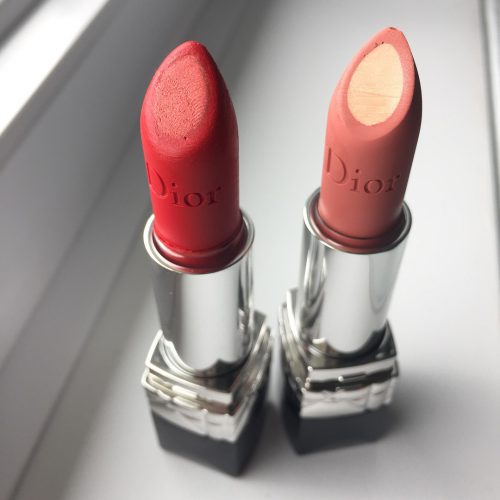 Swatches below.
The centre in the red is golden which is pretty but too warm if you like a bright red that makes your teeth look whiter.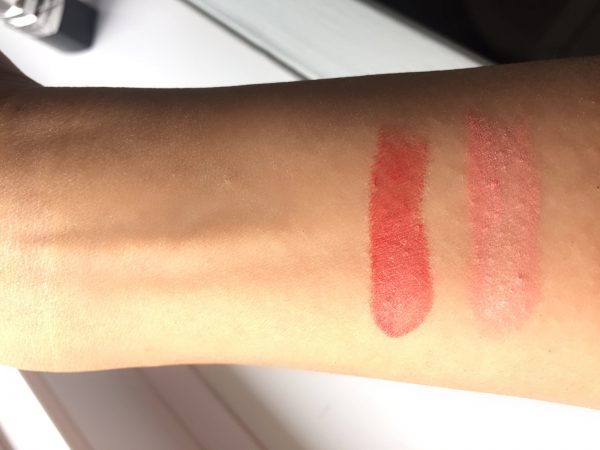 The nude is wearable and pretty but still metallic.
You can pick these up at Dior counters in department stores for $43 each.