I don't have time for masks these days.  If it's not giving me results like peeling which is really what my skin needs and likes to look its best, then I'm not really into it.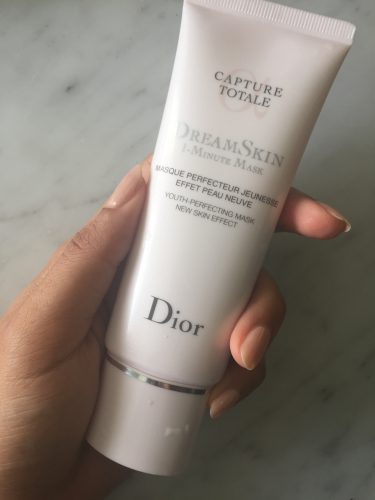 Dior Dream Skin 1-Minute Mask is a mask I can get behind.  It has glycolic acid in it but in tiny amounts so it exfoliates gently without really irritating skin.  The mask is actually super moisturizing so there's no drying after you use it but after using it for a few weeks, the brightening effect thanks to the peeling is noticeable.
And I don't really put this on and leave it – instead I use it as a cleanser by rubbing it into my skin every morning and then rubbing it into my hands while it sits on my face, and then rinsing away.  1 minute goes by pretty quickly and the results are worth it.
Pick it up at Dior counters – $90.