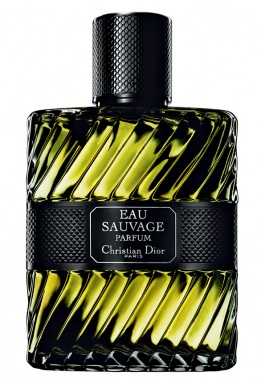 Dior's Eau Sauvage first came out in 1966, and I haven't smelled it, but this year, Dior has launched a new version of the original scent.  The original was a citrus-based scent, and the new one has the citrus heart, but also features notes of Myrrh, Vetiver, and Bergamot.
The scent is spicy and fresh, and really reminds me of Viktor Rolf's Spice Bomb which came out earlier this year.  If your man liked that, there's a good chance that he'll like this scent too.
As you know, I liked the opening, but not the drydown of Spice Bomb, so I don't think that this is a fragrance for me.  I like the first spritz, but the drydown has sweetness in it, and I'm not a fan of that.  I do like that there's Vetiver and lots of it in this scent, but still the dark sweetness of the amber in this just doesn't work for me.
You can pick up Eau Sauvage for men at Sephora for $96, and though the name is Eau Sauvage Parfum, this is really an eau de parfum – so it's not as strong as a parfum, but definitely more strong than a cologne or eau de toilette.