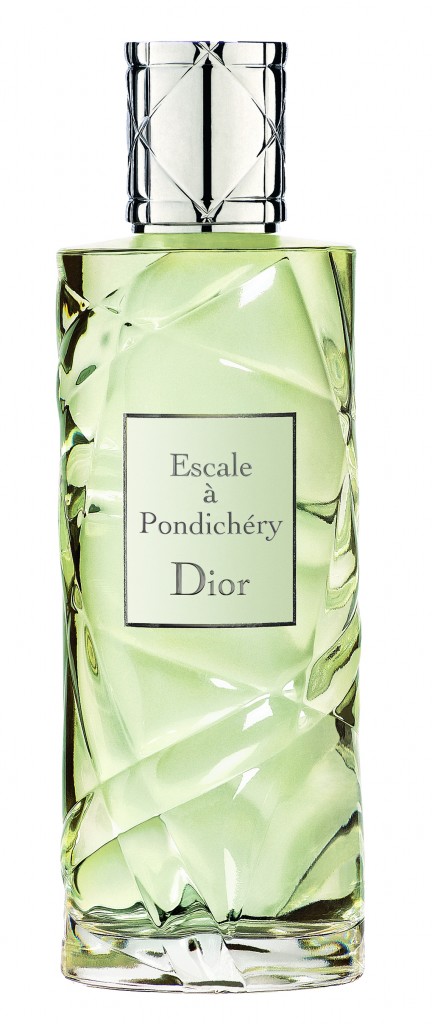 I am loving Dior's Escale series, which is a collection cruise . The set of perfumes (there are a total of 3 to be released) evokes the scent of different places. They are unlike anything else in the Dior range, and kind of remind me of the Hermes Jardin series. The Jardin series also focuses on particular places, and there's a huge amount of research done on each particular place and the scents that really make it up. If you want to know more, read The Perfect Scent by Chandler Burr. The in-depth portrayal of Jean-Claude Ellena is interesting because we find out so much about what it takes to make scents.
All I had to do is have a whiff of Dior's Escale a Pondichery, and I knew that the same kind of work had gone into this scent.
Escale a Pondichery reminds me so much of a trip I took to Kerala, on the other side of the coast from Pondichery, in the South of India. The air there smells of spices in a very unique way. The South is known for growing spices of all kinds, and coupled with the humidity of the air, there's an earthiness and freshness to the spicy scent that is everywhere you go. Cardamom, sandalwood, and whiffs of cinnamon, are all there, and combine with the scent of unbrewed tea which also grows in the region.
I can smell exactly those things in Escale a Pondichery. The opening notes are lemony – probably what contributes to the freshness of the scent. As soon as the lemon-ness goes away, I can smell that it's more of a lemon tea and bergamot. The middle notes are Jasmine which comes out in full force, and the dry down is more tea and sandalwood.
This scent is not a strong one and none of the ingredients stand out too much but they're blended and light. The scent is airy more than anything else, yet is long-lasting.
If you've smelled Lisa Simon's beauty products (her Wedding Glow mask, for example) you'll remember that she was inspired by the South of India as well and Escale a Pondichery smells very much like her line of products. I loved the scent of the Wedding Glow mask, so of course, I am all kinds of obsessed with this fragrance and can't wear enough of it.
Escale a Pondichery is on shelves (it came out last year). I am working on a review of Escale a Portofino which came out the year before.