Dior Lip Glow has a cult following.  The original Lip Glow came in just one colour (pink) that turned in a pretty medium pink when you applied it on your lips.  It is one of those products that goes on clear, but then changes colour depending on your body chemistry. It's fantastic, really, which is why people love it.  It makes your lips look fresh and healthy but without lipstick.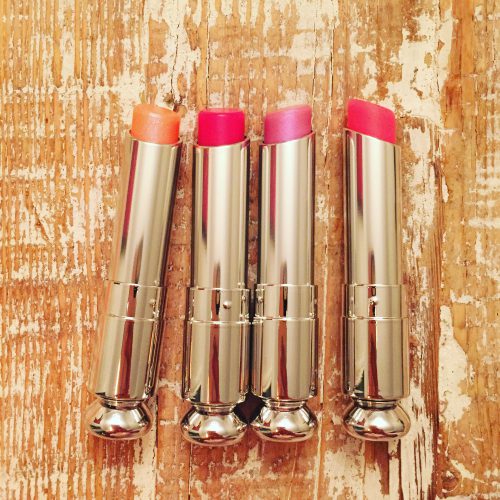 Well, now Dior has 10 shades of Lip Glow and also has it with holographic glitter in it which is so trendy right now. Shades shown above left to right are: 010 Holo Pink, 007 Raspberry, 009 Holo Purple and 008 Ultra Pink.  I will say that all these colours, including the Holo Purple, are super wearable and do brighten up as they warm up to your lips. They're really pretty on and the shimmer is wearable and not too extra.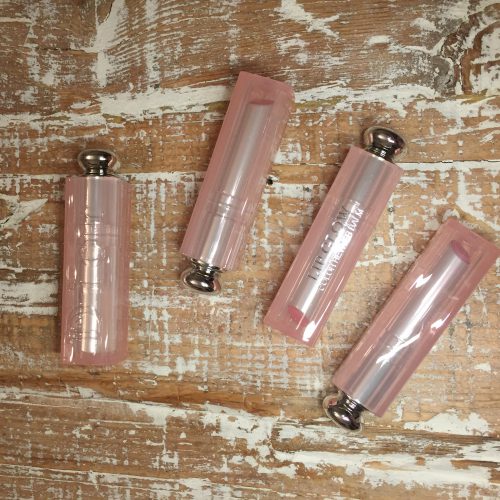 There are also grapes and bright raspberry shades so if you're into more colour, then you can use those, and best of all, there's now a matte option, so that you can have your wash of colour but without the shiny part.
Available at all Dior boutiques, $41.