Dior's Fall 2011 look is based around a navy blue colour scheme.  Mixed with silver and touches of pink on the cheeks and lips, it's a look that looks fresh and is easy to pull off.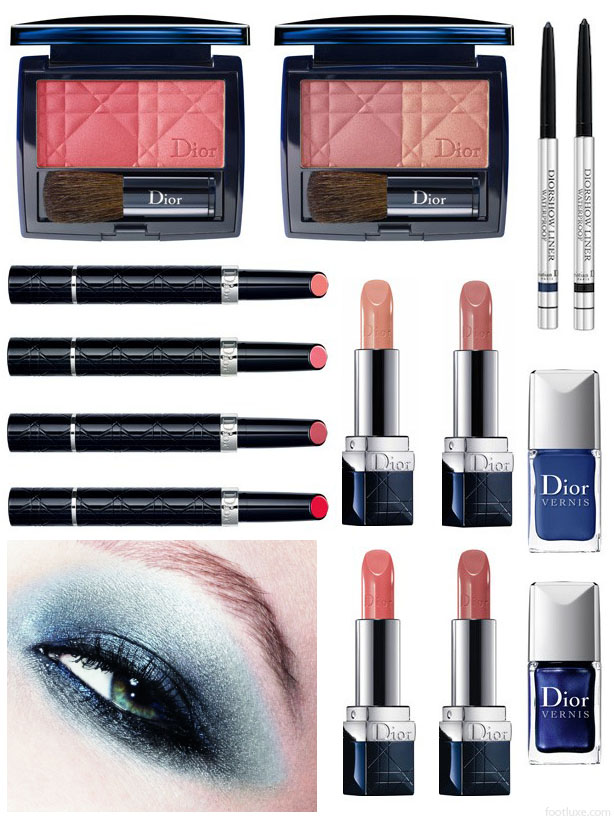 The Diorskin Blush in Vintage Pink ($42) is super pretty.  It has a sheer matte pink blush and a lighter shade with shimmer so you can highlight. As you can see, the blush is much lighter in person than in the official Dior photos.  It's pretty sheer on the skin too and it's likely that medium-toned skin will find that it barely shows up.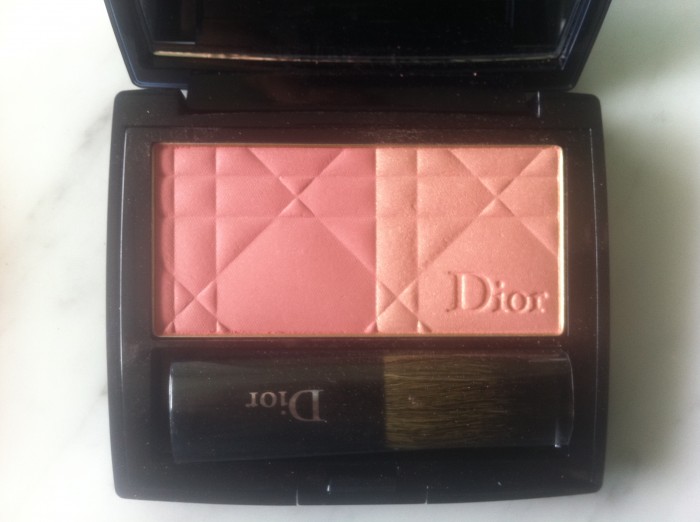 The piece de resistance is the Blue-Tie Palette, which in Canada will be exclusive at the Bay. The palette has 4 colours of eyeshadows and a pretty pink glossy lipstick. The palette is $70 and limited edition.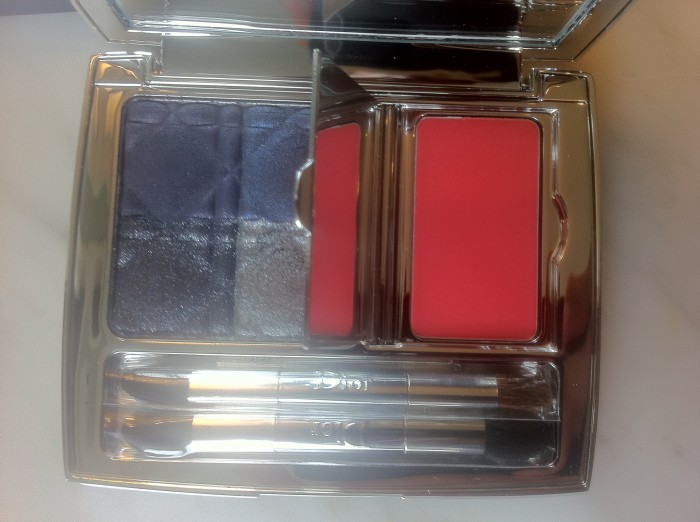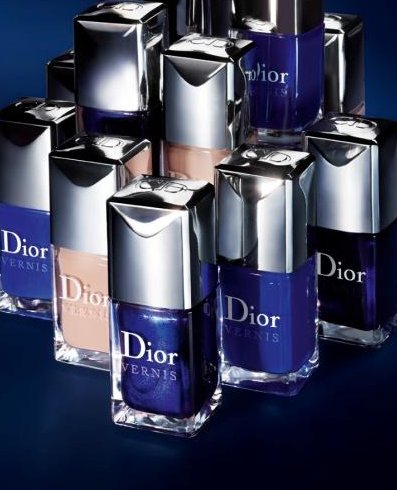 The two nail polishes are Tuxedo and Safari Beige. Tuxedo reminds me a lot of Russian Navy by OPI and I can say that because for at least a year, Russian Navy was one of my favourite nail polish colours and I wore it repeatedly. Because it seems to be a colour that we've seen before, I would skip the Russian Navy and would instead go for the Safari Beige. Each nail polish is $24.
The collection comes out September 2011, but you can probably find it at counters already.