Dior's Fall 2012 look for their Ready-to-wear show was a clean and polished one. Pat McGrath gave us no crazy eyeshadow colours or tons of eyeliner. No major lipstick shades to watch out for. There was perhaps some neutral eyeshadow on the eye to bring some sort of definition to that area, but the lips were kept barely glossy, and a clean polished low ponytail by Orlando Pita finished off the look.
See for yourself: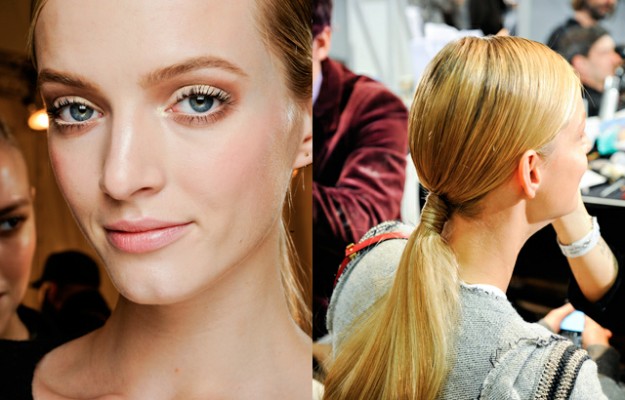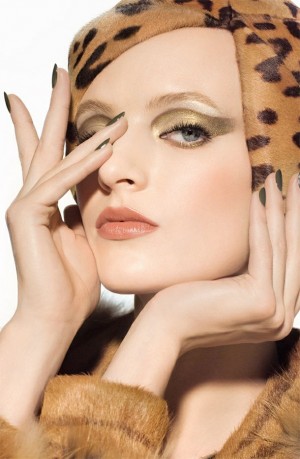 What's interesting then, is their Fall 2012 makeup collection entitled Golden Jungle. Nothing could be further from their runway look, yet here we are. The collection features khaki and green tones that have hints of gold shimmer at every turn. All the colours in the collection are so easy to wear because they're more or less neutrals. Even if you're not a fan of the jungle or khakis in particular, this collection has something in it for everyone. The bronze tones go great with blue eyes, while brown-eyed girls will find that these are good neutrals to add to their makeup kits.
The highlight of the collection is the new crackle nail polish. With a gold base and olive green crackling topcoat, the duo is made to give the effect of snakeskin ($29 for the duo).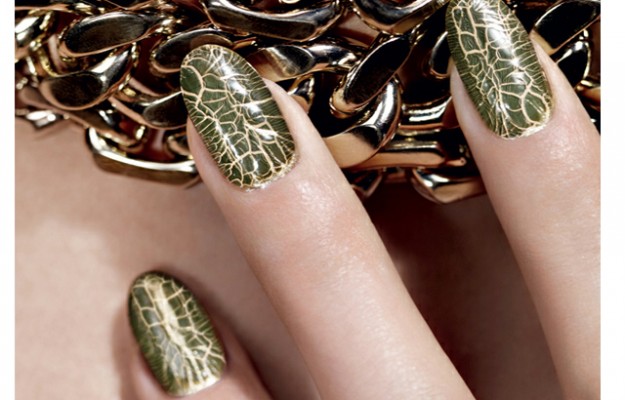 Believe it or not, the effect lives up to its name and actually does look like snakeskin!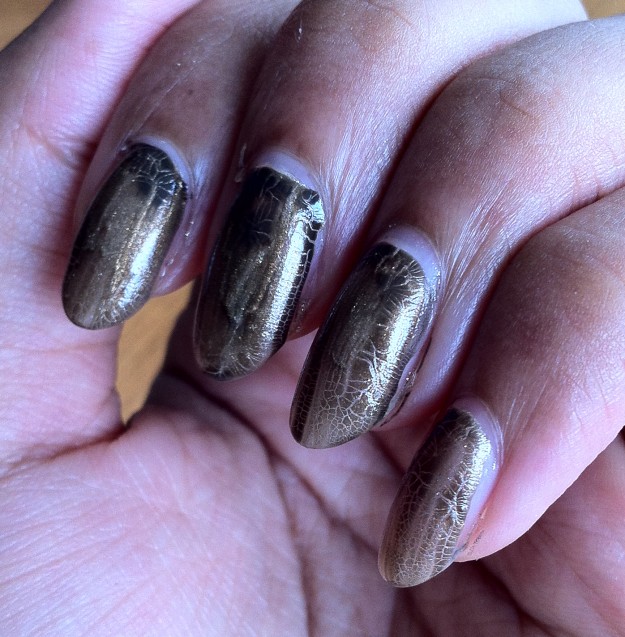 There are also two other colours new to the polishes: Amazonia and Golden Era ($24 each).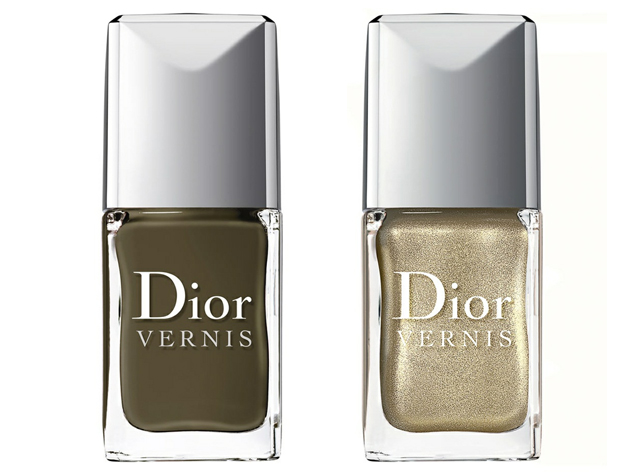 Here is golden era on: it really is a beautiful light gold.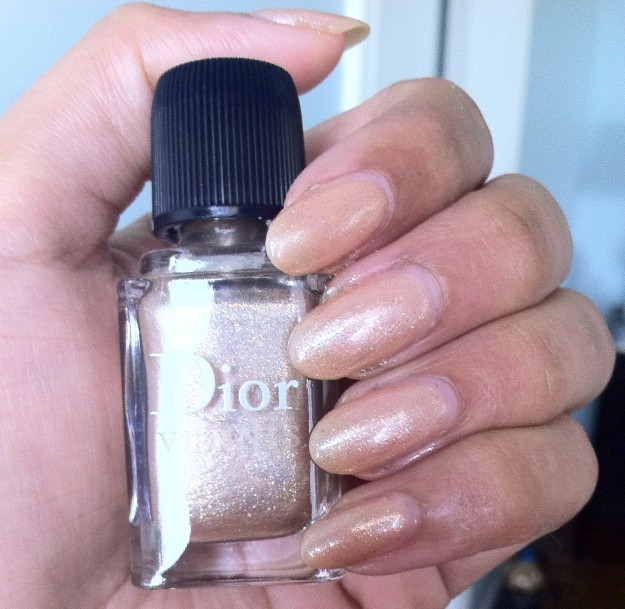 Amazonia is going to be my go-to colour this fall. I love that it's dark but in a shade that I've actually never worn before.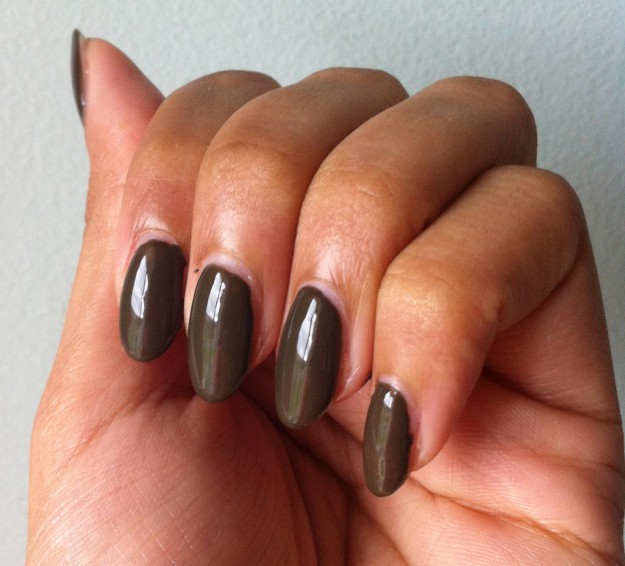 There are the Golden Jungle palettes which come in Golden Browns and Golden Jungle ($70 each).
Here's my picture of the Golden Browns palette. It's a pretty and creative way to package eyeshadow, and I found that it was easy enough for me to use a regular eyeshadow brush and pick up the colours I needed.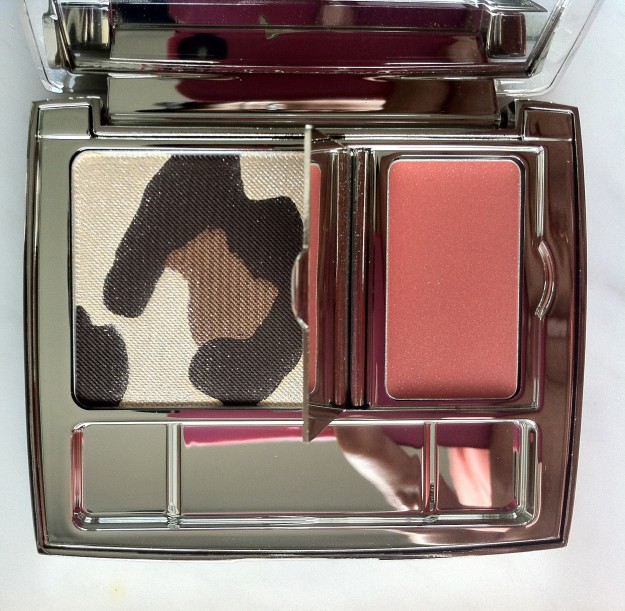 Dior comes out with palettes like these every season, and the best part is that not only do they have good eyeshadow colours, but the lipgloss shades are always very wearable. They're not nudes, but natural-looking pinks that work with any look and any skin tone.
There are two Dior Golden Jungle 5 Couleur Palettes: Golden Savannah and Khaki Design ($60 each).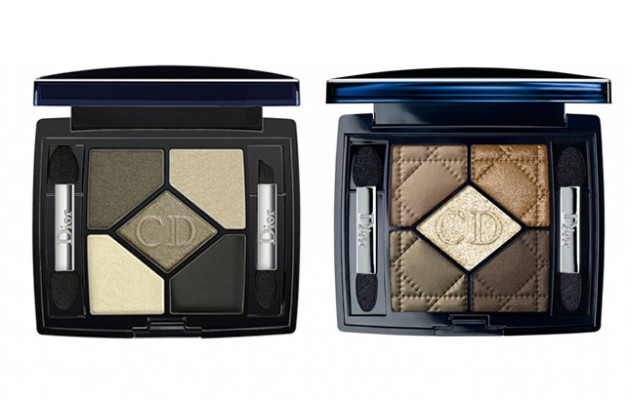 Check out Golden Savannah: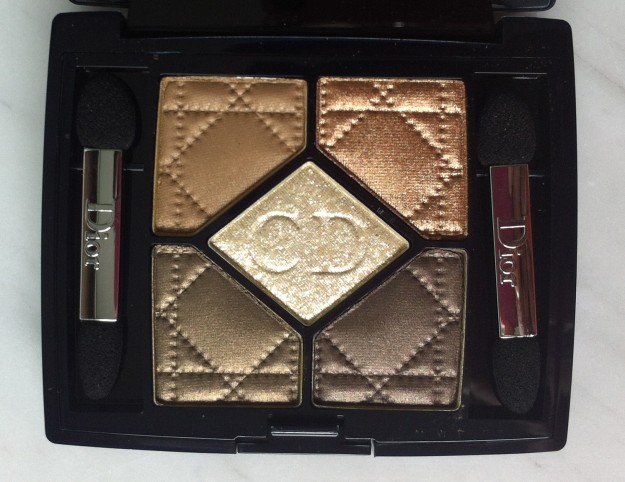 I found the palette to be exceptionally easy to wear, and it gave me lots of options for natural or smoky eyes. I loved that the two darkest colours are not just plain browns, because it meant that my smoky eye looked a little different and updated.
The blushes that are part of the collection aren't new, but they accent a dramatic look perfectly. The existing duos are Sugar & Spice and Sunkissed ($42 each).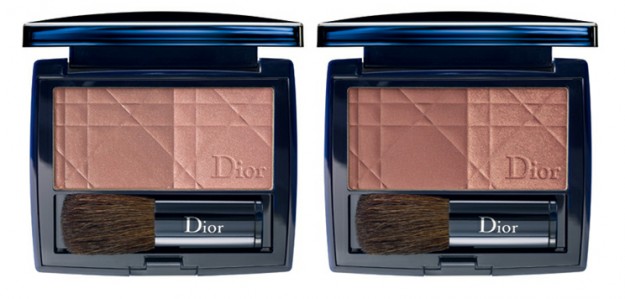 Here's my picture of Sunkissed which is a bronzy pink. It would suit almost anyone since you can layer it on if you want more colour.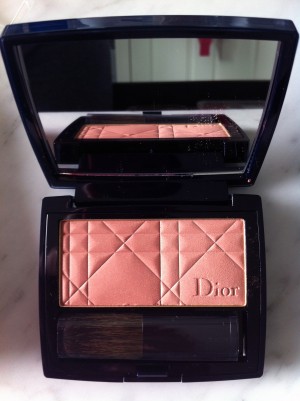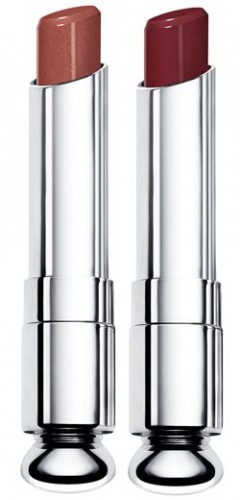 The lipsticks are Wild and Daring ($31 each). They're meant to punch up the look – Wild is more of a beige, while Daring is more of a burgundy shade. Both are glossy and juicy colours so they're easy to wear.
The entire collection is on counters now. Do you see anything you want?