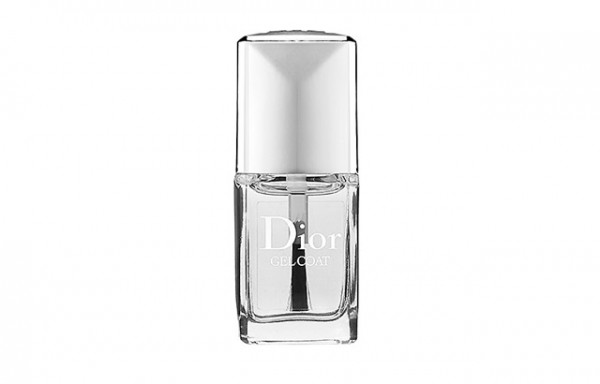 It's been selling out everywhere, and people are going to multiple Sephora locations to find it and stock up.
I've been meaning to review this top coat for so long, but I've gotten busy with other things, vacation, and the holidays in general, and so I never got around to this.
Chances are that you will be able to find this top coat at your local Dior counter because they've had a chance to stock up. I was able to find it at my local Sephora store.
This Gel Coat is the top coat to own right now. It has a super shiny finish, goes on nice and thick, and actually does make your nail polish last and last. I get a solid five days out of my nail polish when I use this top coat.
The one down side? It takes a long time to dry – up to an hour, but if you're okay with that and you can work around it, then this is the top coat to have in your makeup kit.
Pick it up at Sephora stores and other Dior counters for $25.
Yes, it is more expensive than most other top coats out there, and is it better than Seche Vite? I think that it's more shiny than Seche Vite, but the lasting power that they both have is about the same. Seche Vite does work more quickly. This top coat is probably easier to find than Seche Vite is. I had a difficult time locating it in a local salon, but it is out there!