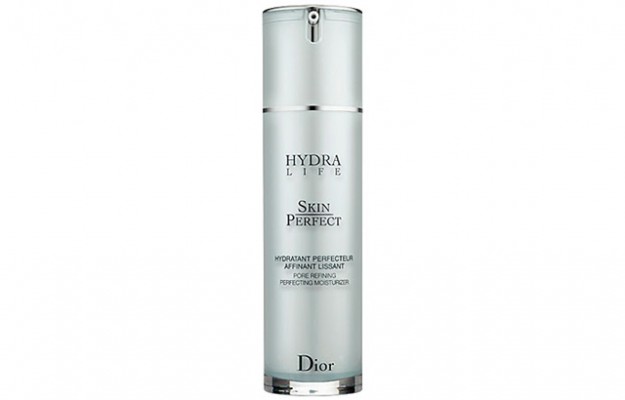 This is a truly luxurious product for those of you who want a primer and moisturizer for the summer.  Dior's Hydra Life Skin Perfect Pore Refining Moisturizer is a silicone-rich yet nonetheless moisturizing product that smells like roses.  It has a texture that feels truly like velvet, and sets to a matte finish on skin. It provides immediate relief to mildly dry skin, and absorbs oil throughout the day.  Makeup glides on top without any effort and stays put.
Instantly, skin looks more poreless and smooth.  I found the effects to last throughout the day.  There is a slight amount of shimmer in the lotion, and I found that nice because it made skin look a little smoother and flaw-free.
If you have oily or combination skin that needs a bit of relief from dryness at the beginning of the day, this would be perfect.  If you have dry skin, you likely won't find this to be moisturizing enough but it would make a great primer on top of your moisturizer.
Pick it up at Dior counters and at Sephora for about $88.