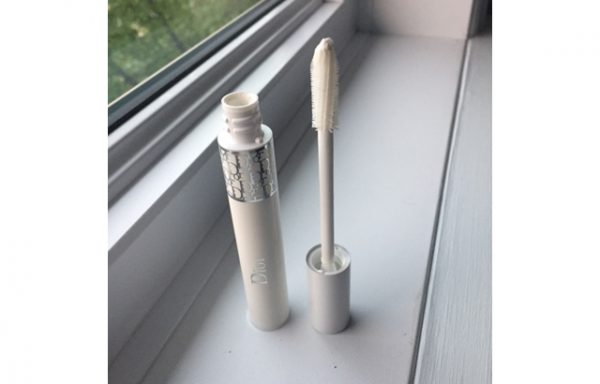 I resisted using Dior's Maximizer 3D Triple Volume Lash Primer for so long because I felt that I couldn't get the coverage I wanted and so it didn't make a difference.  Then I figured out how to use it.
You simply use the pointy end to get the primer all over the lashes, and then use the rest of the brush to really smooth it on the lashes and coat them evenly.  I quickly do both sets of lashes, and then follow up with regular mascara, making sure to cover all the white, and the result is awesome.  Thicker lashes immediately and no flaking or smudging either.
It also helps that the formula goes on smooth and is fortified with a serum that helps improve the condition of the lashes – you could even put it on at night to help take care of your lashes as you sleep!
Pick it up at Dior counters for $37.