If you're looking for foundation that is weightless, the new serum foundations are the way to go.  They not only deliver good coverage, but because every single brand seems to have a version, you can find the perfect one for you.
Today, I'm using Diorskin Nude Air foundation which has SPF 20 in it.  Because I'm a bit tan right now from my vacation, I'm using the colour 40.  This foundation is water-based with a powdery mix of pigments in it so it would be great for oily skin, but it leaves a sheer finish in your skin so it's not great for a lot of coverage.  I add powder to the areas that I think need more coverage for me, but most days I'm good with light coverage.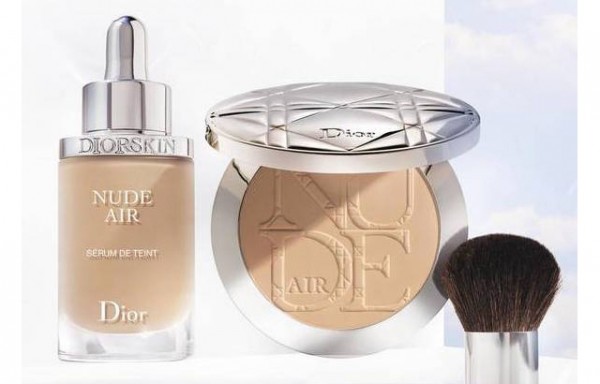 Dior's Nude Air Serum comes in the typical Dior foundation shades – there are seven shades which means that there are not many options.  
The foundation is SPF 20, but despite that it doesn't seem to have a whitish cast or any chalkiness to it, which is nice.  It goes on so smoothly and lightly that I couldn't feel it on my face.  It's best to use these foundations with your fingertips, and with just a few drops I was able to quickly even out my skin tone and make it look amazing. I like to use the dropper to put the foundation directly on my face, and then I blend it in. 
Definitely don't use a beauty blender for your serum foundations – the sponge will just keep absorbing liquid and you'll have hardly anything to deposit on your face.  It's best to use your fingers with this foundation.
The Dior Nude Air Serum is one of the most weightless and traceless foundations out there.  If you don't like the feeling of foundation on your face, or if you want something light that can even out your skin, this is a great one to try.  It doesn't even have any shine so it looks quite natural.  There's also the Dior Nude Air Powder which is great for setting makeup and giving skin that matte finish while still being quite light.  You might not need it to set this foundation because it sets on its own, that's how powdery the finish is.
I'm able to use a powder blush on top of this and it lasts the whole day.
Pick up the foundation and powder at department stores.  The Nude Air Foundation is $66.