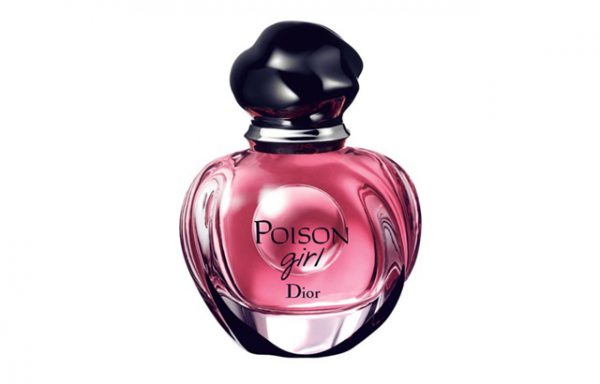 Dior's Poison is such an iconic scent, and is basically synonymous with sophistication from the 80's which is when the scent came out.  I remember relatives picking it up at Duty Free when they travelled or buying it on the plan, so it has certain connotations for me. 
Poison Girl, which is out now, targets a younger set – although I don't know if you're going to be buying Poison Girl simply because your mom wore Poison. 
The bottle will bring back memories.  While Poison was in a red bottle, Poison Girl keeps the original apple-like shape of the bottle, but now it's a mauve-pink colour.  It's an Eau de Toilette which is lighter and easier to wear.  
The juice inside also smells "younger".  It's a fruity sugary gourmand perfect for those who like their scents with a touch of confectionary.  It's very feminine at the same time, with base notes of sandalwood and musk, but also lots of the tonka bean that stays throughout the length of this scent. 
You can pick up Poison Girl at Sephora, The Bay, and other fine fragrance retailers.
$72 for 30 ml, $95 for 50 ml, and $135 for 100 ml.